We're really honored to have another amazing wedding shoot from Nordica Photography. These guys manage to get around to some pretty awe inspiring weddings. Then they capture them in the most special way. Nordica – We salute you! It made us even more happy to find that Ann-Torril, the beautiful bride of this Norwegian wedding, was in for sharing the love story of Jakob and herself, and their wonderful day.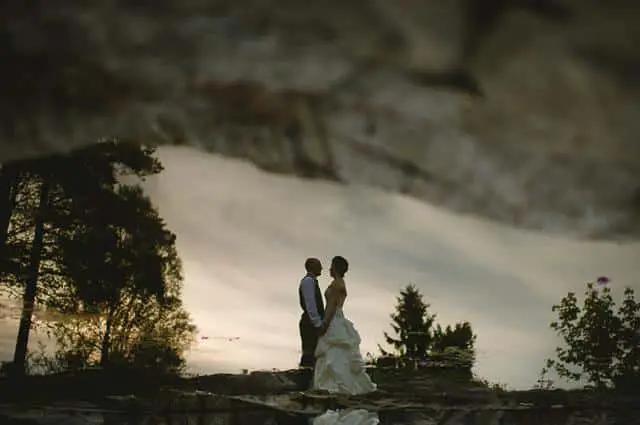 We met a little over 4 1/2 years ago during my job interview at a kindergarten where Jakob worked. I knew right then that I was supposed to marry him. We both work at SATS, me as an customer advisor, group training instructor and a child carer, Jakob works as a personal trainer.

Jakob loves hip hop music, makes graffiti pieces, and has a very, very relaxed attitude. Me who loves to dance, pin-up girl inspired, fascinated by the victorian era, and loves children. We both love to enjoy life. Spend time with family and friends. Taking time to enjoy a glass of wine just us two or with friends. Just being alive is very important to us. Don't worry about how life could be, just be happy for what you have.
Norwegian Wedding in Oslo – Captured by Nordica Photography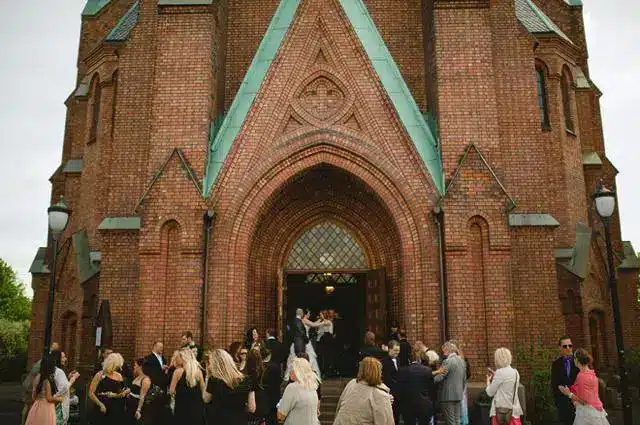 Jakob and I wanted our wedding to be a pure celebration with our friends and family.
Our wedding ceremony was at our local church Uranienborg Kirke. We decided very early to have the wedding reception at the romantic and dignified Gamlegodset, Losby Gods just 20 min from our home. We choose Losby Gods because it's a special location that has beautiful nature and scenery.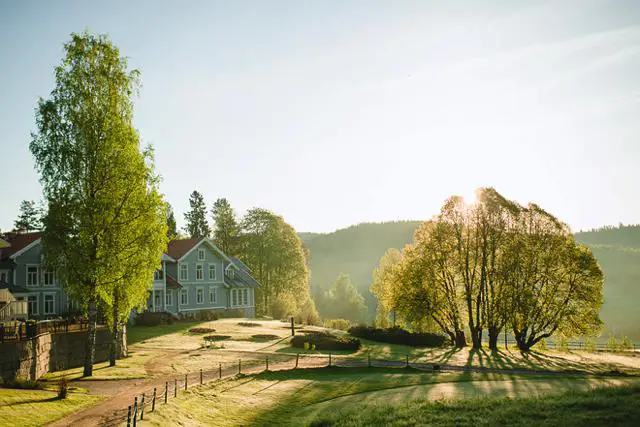 We didn't want our wedding to be traditional and therefor we decided to have not 1 bestman/maid-matron of honor but 3. So Jakob had three of his bestfriends as bestmen and I had two of my bestfriends as Matron of honor and one of my bestfriends as Maid of honor.
Our ceremony was very important to us, so we had friends and family to perform during the ceremony. One of our colleagues sang My Love – SIA as we walked up the aisle. And Turning Page – Sleeping at Last, when the ceremony was over. My brother read a piece from Love letters from great men. My Maid of honor and one of Jakobs Bestmen read a text from the bible. My parents sang a song that they had made specially to us. This made the ceremony very personal.

We wanted our guests to have fun so we provided for bubbles after the ceremony, bus transportation to the venue, delicious snacks, champagne and a scenic walk at Losby Gods while waiting for us.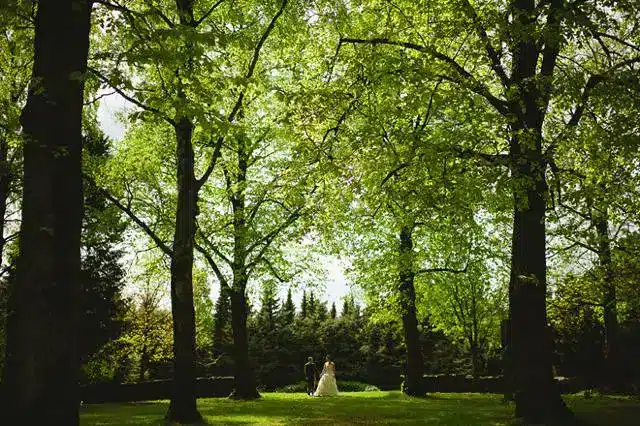 We wanted everything during the wedding to reflect us as a couple and as individuals. Since Jakob is very found of graffiti pieces, I made him cufflinks with his graffiti version of our monogram. I love black and white, so this was well imprinted in my bridal wear. Right along with lots and lots of sparkles. I love the pin-up style, so it was natural for me to have a pin-up hairdo style, and darker make-up, all complemented with a birdcage veil. Our table decorations where simple, silver plates with rustic candles, black lace flowers that I had made by hand, decoration diamonds, small black victorian frames and small vases with fresh flowers.

One of our favorite memories was walking down the aisle after the ceremony, when Jakob took a deep breath and sigh of relief and all of our guests started laughing, clapped their hands and cheering us all the way out of church.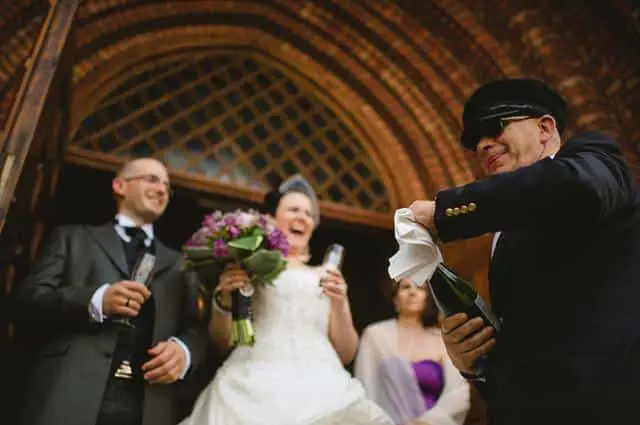 Another one was my surprise to all of the guests and my husband. Me having a samba dance show with a norwegian dance group called SambaLadies. And another one is when we saw my grandmother dancing to My Humps by Black Eyed Peas.

Our wedding day was filled with laughter and tears, and so much love. We really felt that everyone there celebrated our love for eachother"
Thank you for sharing your beautiful story with us and giving our readers lots of inspiration Ann-Torril!!
Just being alive is very important to us. Don't worry about how life could be, just be happy for what you have.