This morning, bright and early, I set off to the Jesper Høvring Autumn / Winter 2014 Runway Show at Nimb hotel in Copenhagen. I was eager with anticipation and had been waiting for this moment since we filmed him last year in an interview feature, Jesper Hørving, Truly Couture. I had arranged to meet a mutual friend of ours, couture accessories designer Jannie Baltzer for a quick coffee before the show as well as one of our lovely collaborators, wedding planner Sophie of Brink Bryllup, each one of us was itching with excitement to see his designs and what kind of inspiration he would offer the brides of 2014.
This season we wanted to create classic glamor with lots of volume and decadence. At the same time, we have also tried to challenge the traditional silhouettes by giving each looks a twist with modern cuts , unexpected details and lace in a new interpretation.
Jesper Høvring Autumn / Winter 2014 Runway Gallery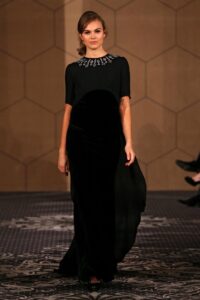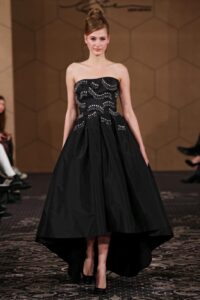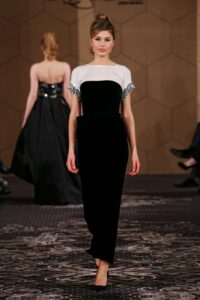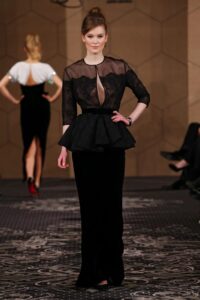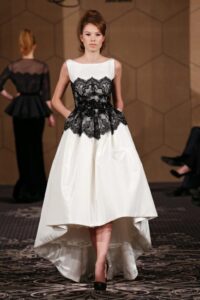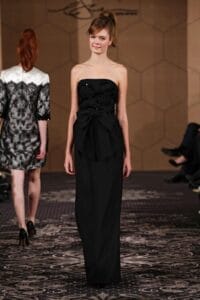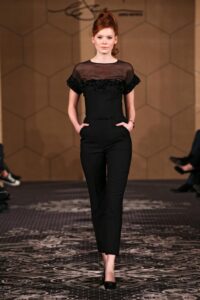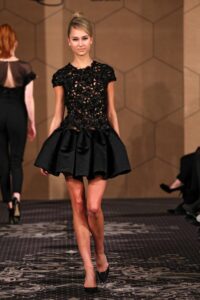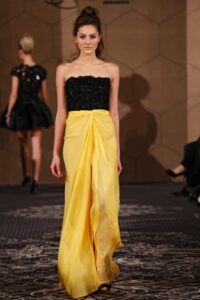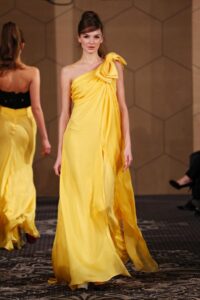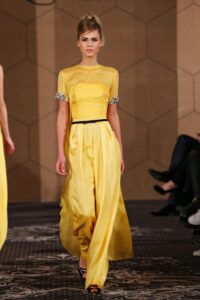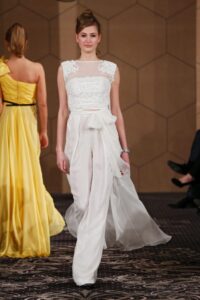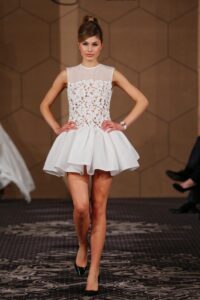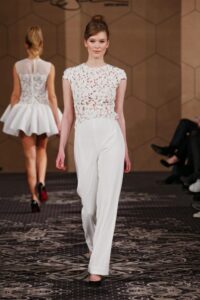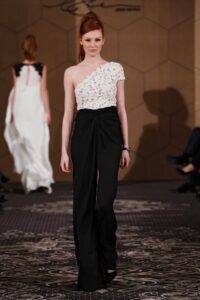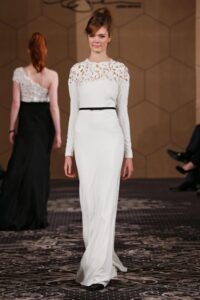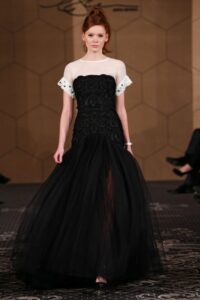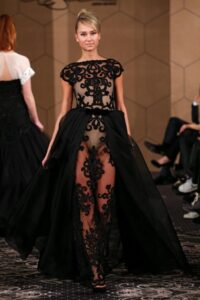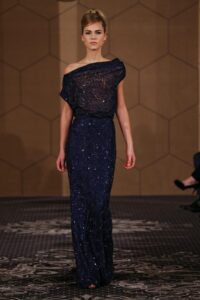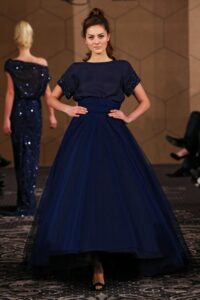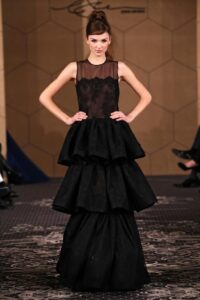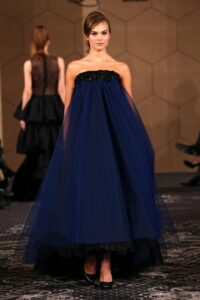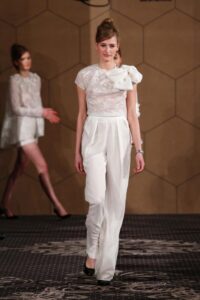 Previous
Next
The whole show held an extremely luxurious and seductive vibe with playful notes carefully placed here and there. My heart began to race when I saw the playsuits and jumpsuits designs, I really have been waiting for a strong design flow of jumpsuits like this in collections I've seen recently and finally it was there. I have a thing for glamourous jumpsuits at the moment, and there before my eyes were creations that channelled the decedent 60′s film star. I particularly loved one with a flowing organza cape and beautiful embellishment on the shoulders, which was so light and feminine, yet extremely empowering.
I thought it couldn't get any better until I saw the midnight blue gowns and the black gown parted from waist to toe to reveal more silk velvet patterning over sheer material, this dress was a killer. As much as I will wistfully imagine myself in it, I'm really looking forward to seeing the lucky celebrity or royal who could be wearing this captivating gown. Other guests at the event were well known faces such as Trine Dyrholm, Andrea Elisabeth Rudolph,  Christiane Schaumburg – Muller, Sidse Babett Knudsen, and Cecilie Stenspil all of whom have worn gowns by Jesper Høvring.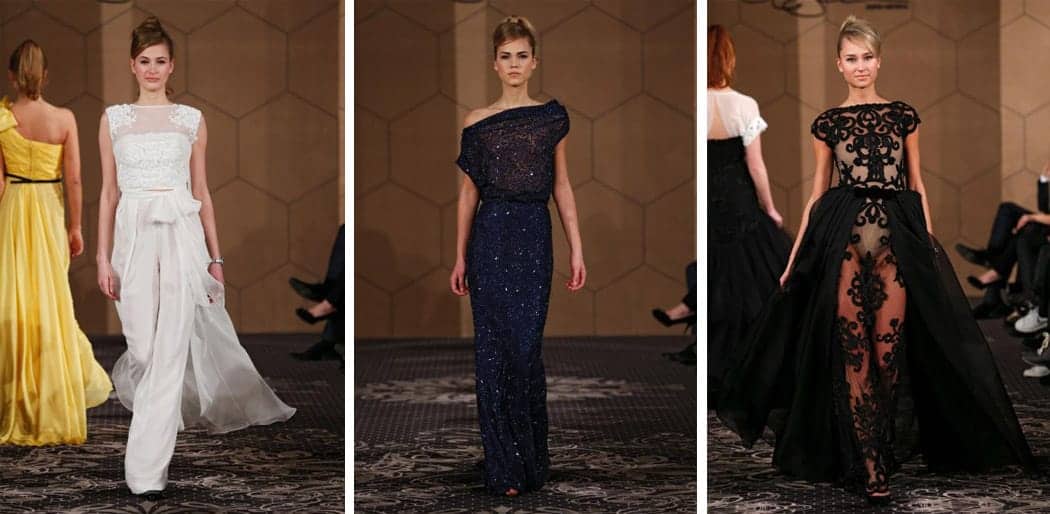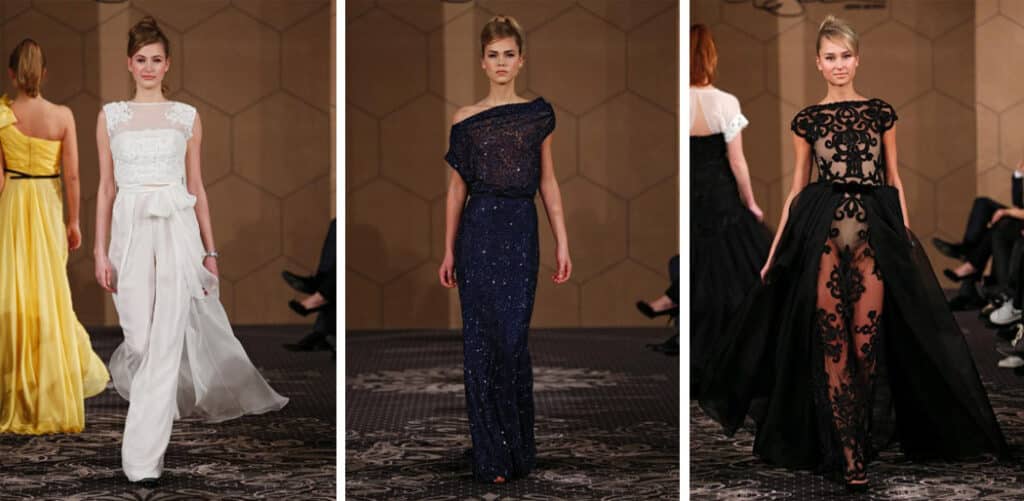 Canary yellow was also seen in the gowns which brought an air of autumnal and refreshing fervor to the occasion and as I sit and type this, I'm eating some Summerbird chocolate that I found in my goodie bag from the show with a note saying 'Jesper Høvring for Summerbird'. They're carky in colour but taste of lemons, it's left me wondering if this zing in flavour accompanies this canary colour. Perhaps a coincidence, but I wouldn't be surprised to hear it was a little detail that was purposefully added as I know Jesper Høvring is a craftsman who cares for every little detail, and works along side those alike.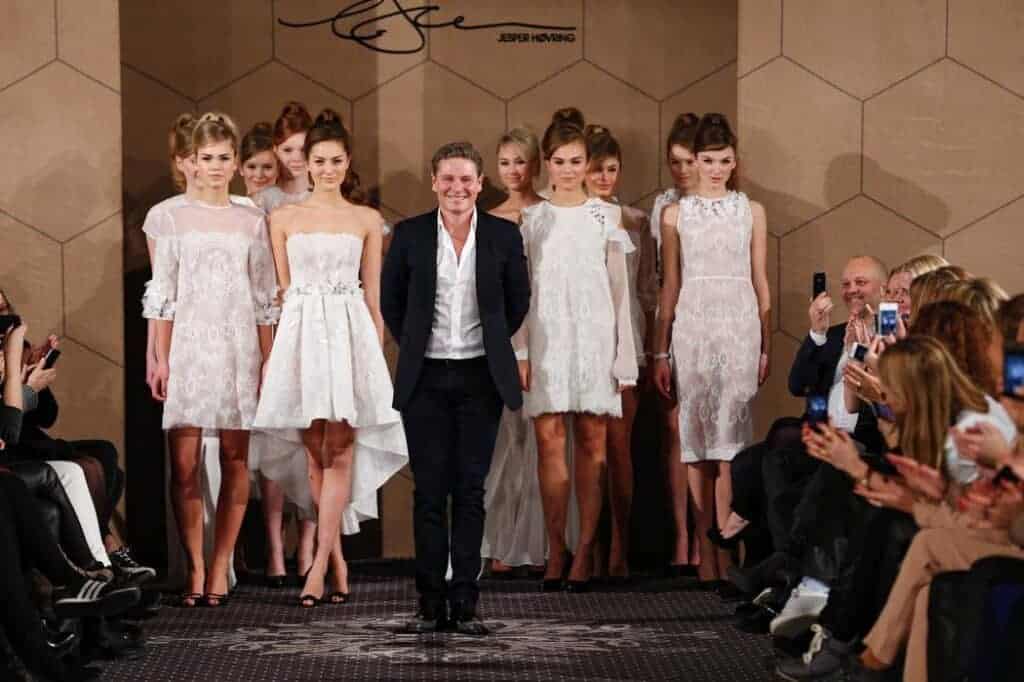 It was a magnificent show which left me seriously speechless afterwards, my brain was buzzing with all the details I had just witness. We sneaked backstage to greet Jesper who was still busy working and then it was time to calm the excitement these amazing danish designs had caused and collect my thoughts the british way, with a cup of tea.