Every wedding day should be one that is always remembered by every body! These 10 tips and fun party ideas for weddings are just the right kind of inspiration to get you started on planning that unforgettable day…
1. Wedding Venue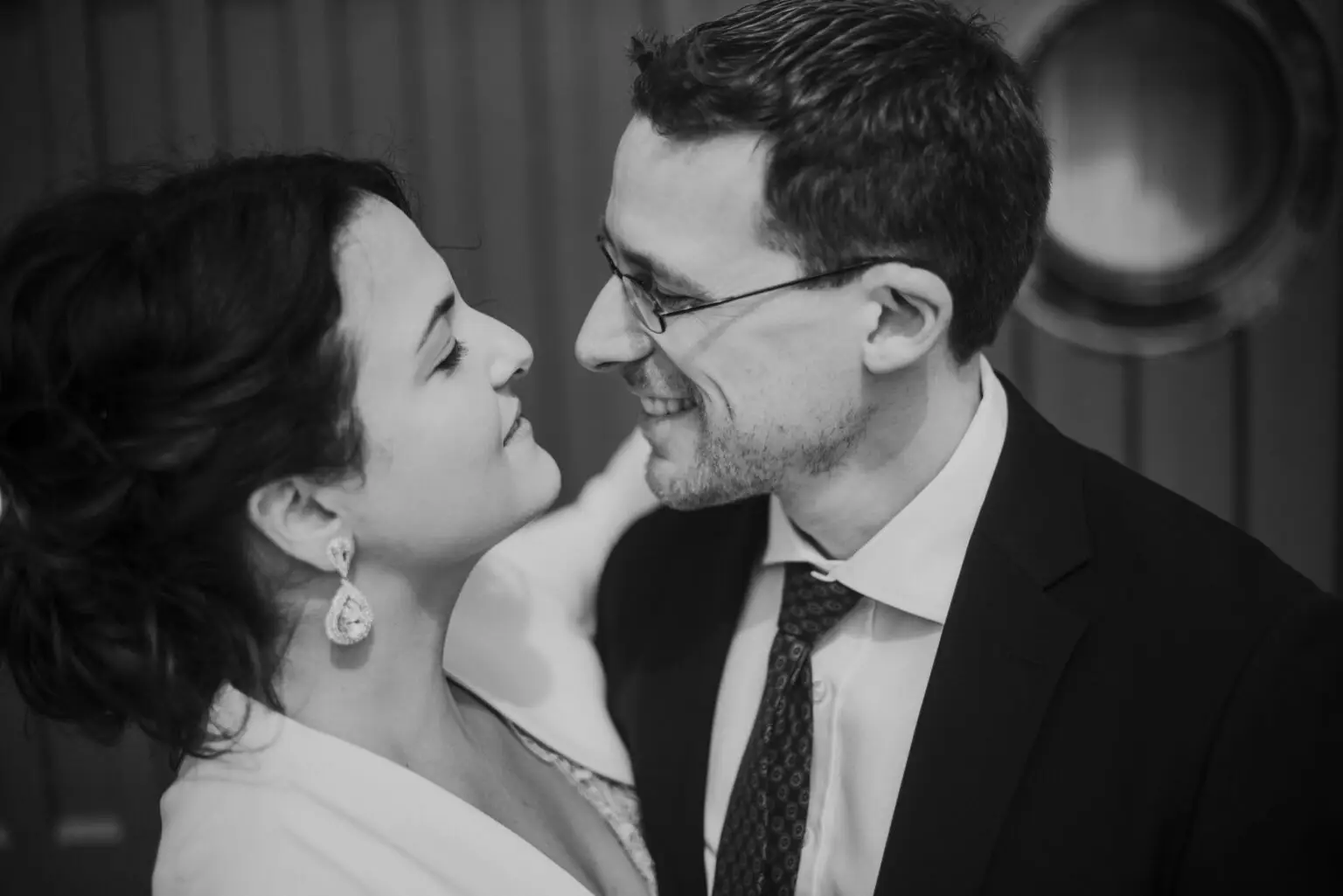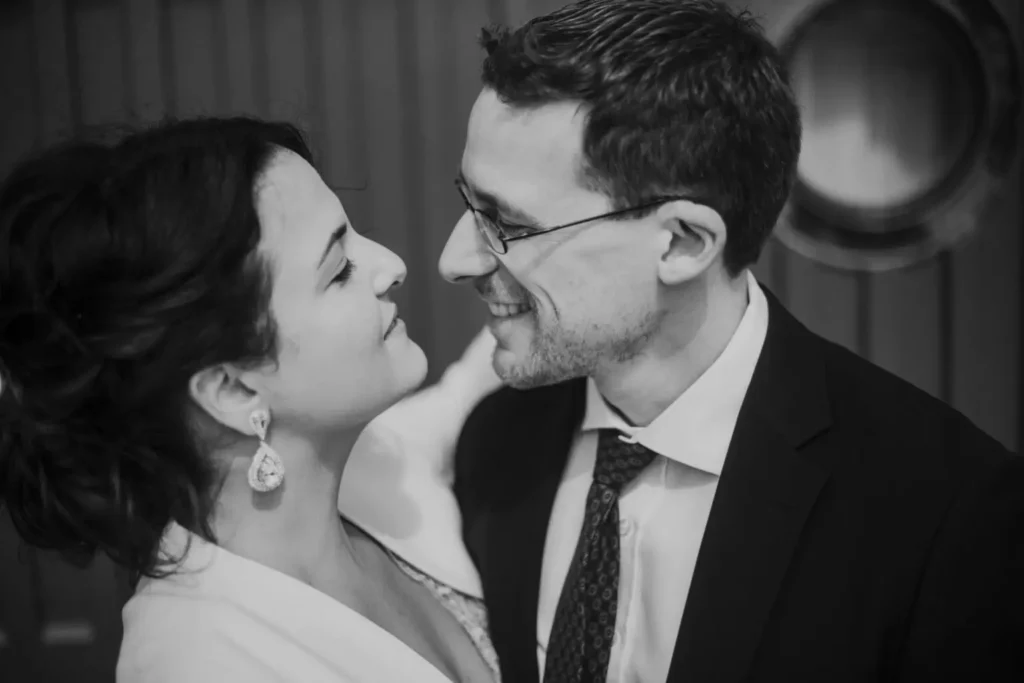 Photography – Thinkfoto.dk
Take careful consideration when choosing your wedding venue. Will it be a great place to have a good time? How late will they let you party? The lovely couple in the image chose to hold their wedding in a beautiful theme park in Copenhagen, Laura & Frazer Their guests had so much fun and they day was full of great things to do.
2. Wedding Décor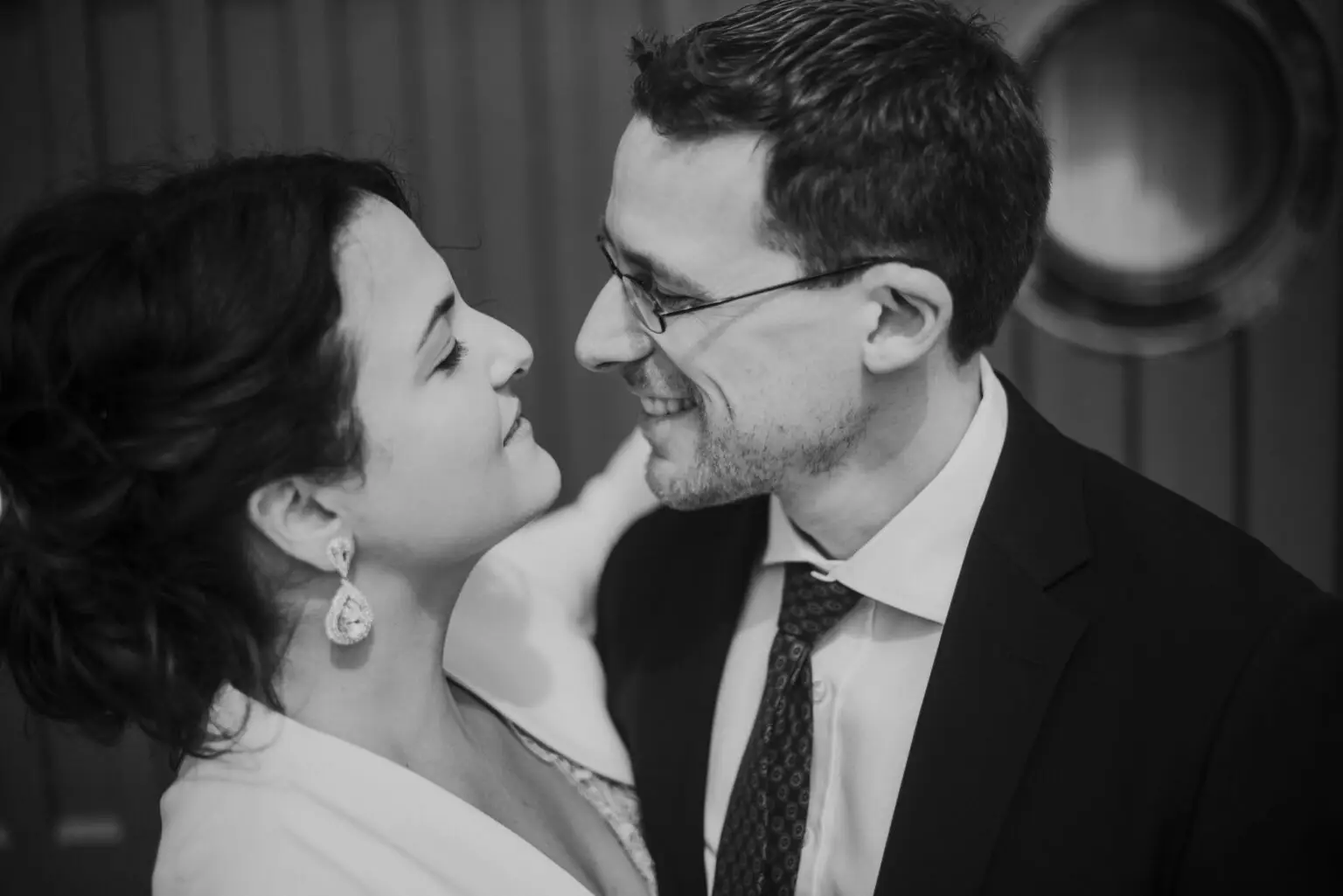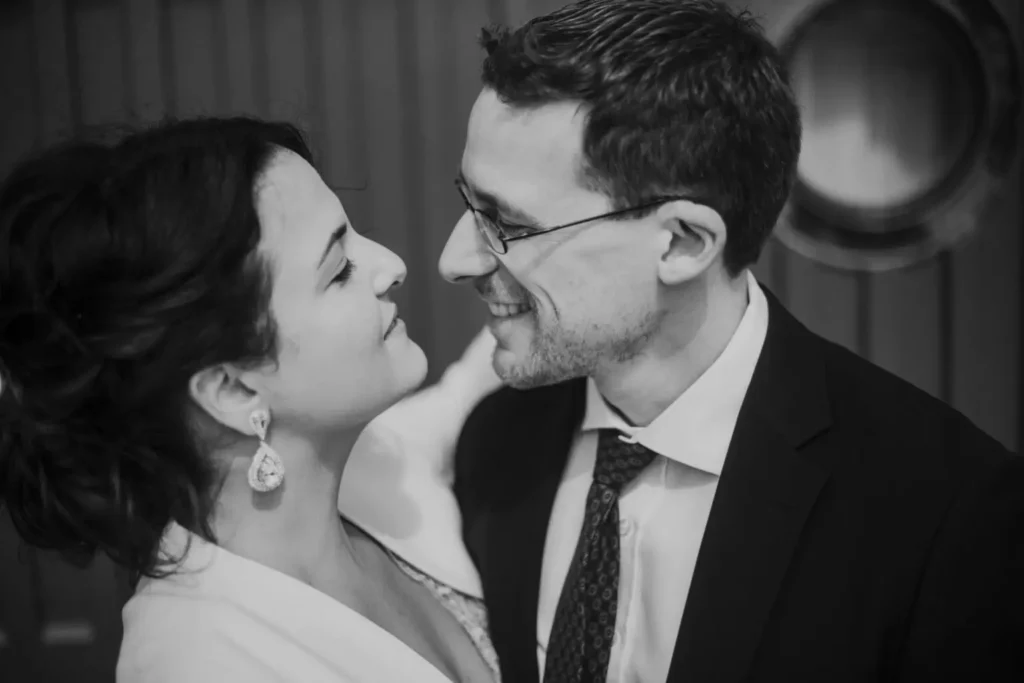 Photographer: Ela and the Poppies
Great wedding décor will lift your guests spirits and really inspire them to get in to the party mood. With hanging decorations, colours and themes you can really make it a unique experience.
3. Wedding Lights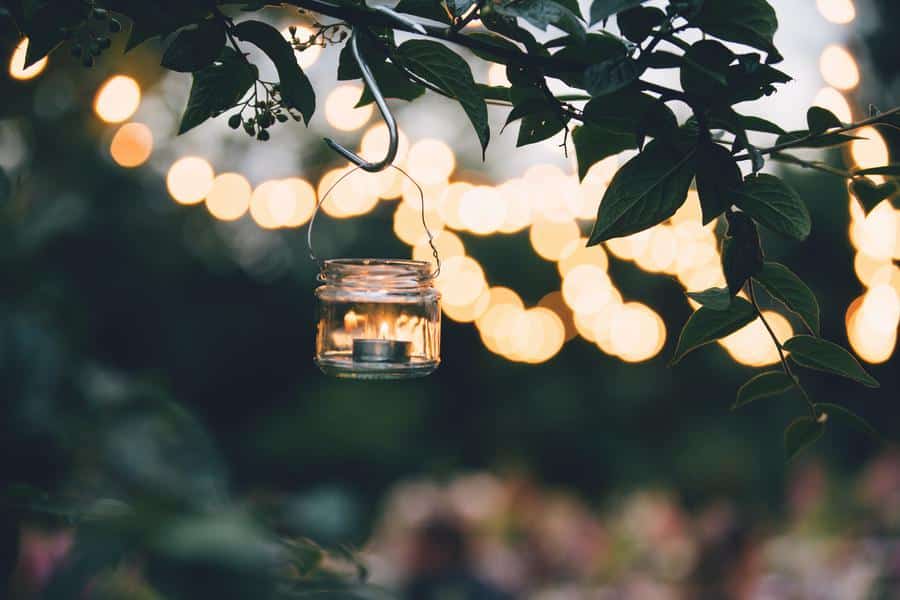 Photographer: Photographer, Ross Talling
Wedding lighting will really set the mood. During the day it will add that twinkle and as the day passes by in to night it will really begin to stand out as your wedding decor fades a little in to the background and guests begin to feel more in the party mood.
4. Fun For Kids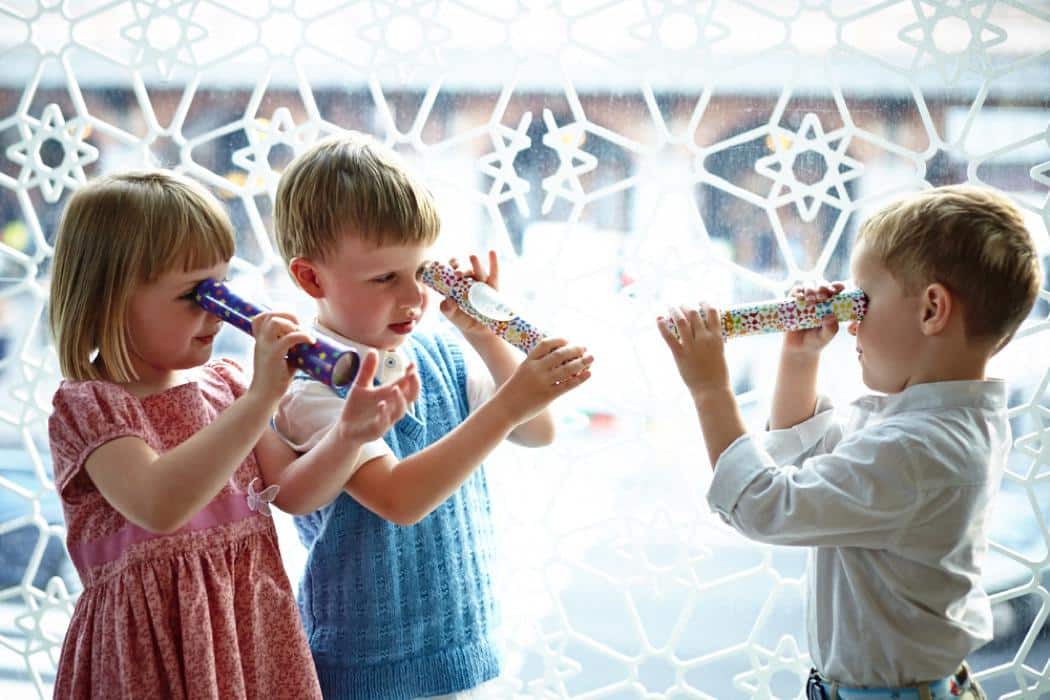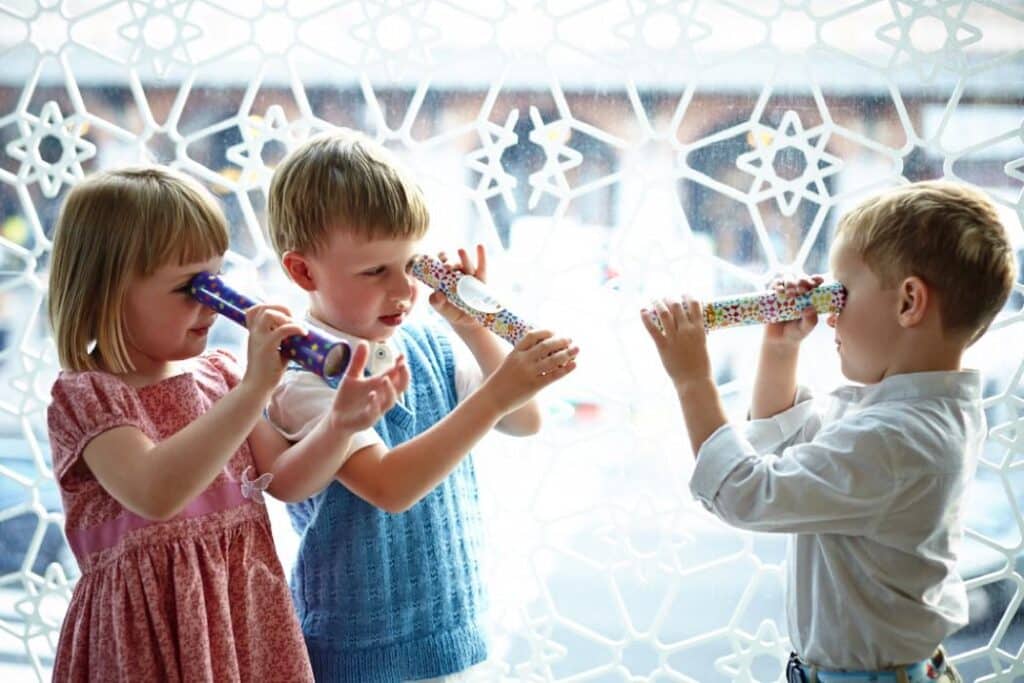 Photography – Thinkfoto.dk
Remember your little guests! Keep them occupied with fun little gifts they can play with. Make sure that your wedding venue is a safe place that they can explore and play in. Doing so will keep them happy and occupied, in turn, allowing your bigger guests to be happy and relaxed.
5. Wedding Signage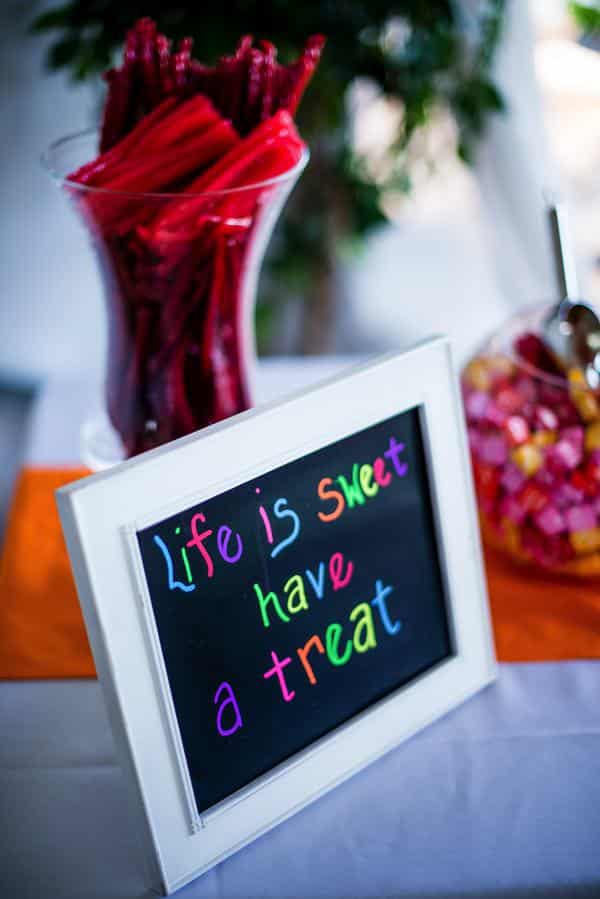 Photography – Thinkfoto.dk
You will be very busy on your wedding day talking to guests and playing host, this is your special day but you will inevitably be stretched between all your lovely guests. Wedding signage is a great way to keep guests informed as well as add those personal touches in forms of signs and notes that will make your guests feel as though you are with them every minute of the day.
6. Cocktails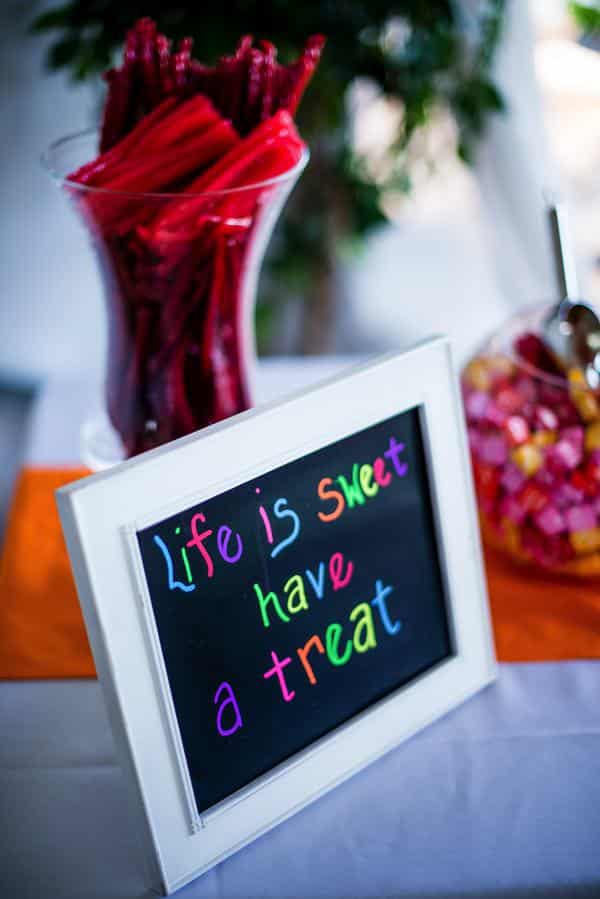 Photography: Day Fotografi
How about a cocktail bar and even a trained cocktail waiter to keep your guests entertained? There are so many fun and fabulous mixtures to choose from, you could even have cocktail themes or options that you feel represent you as a couple!
7. Funny Wedding Favours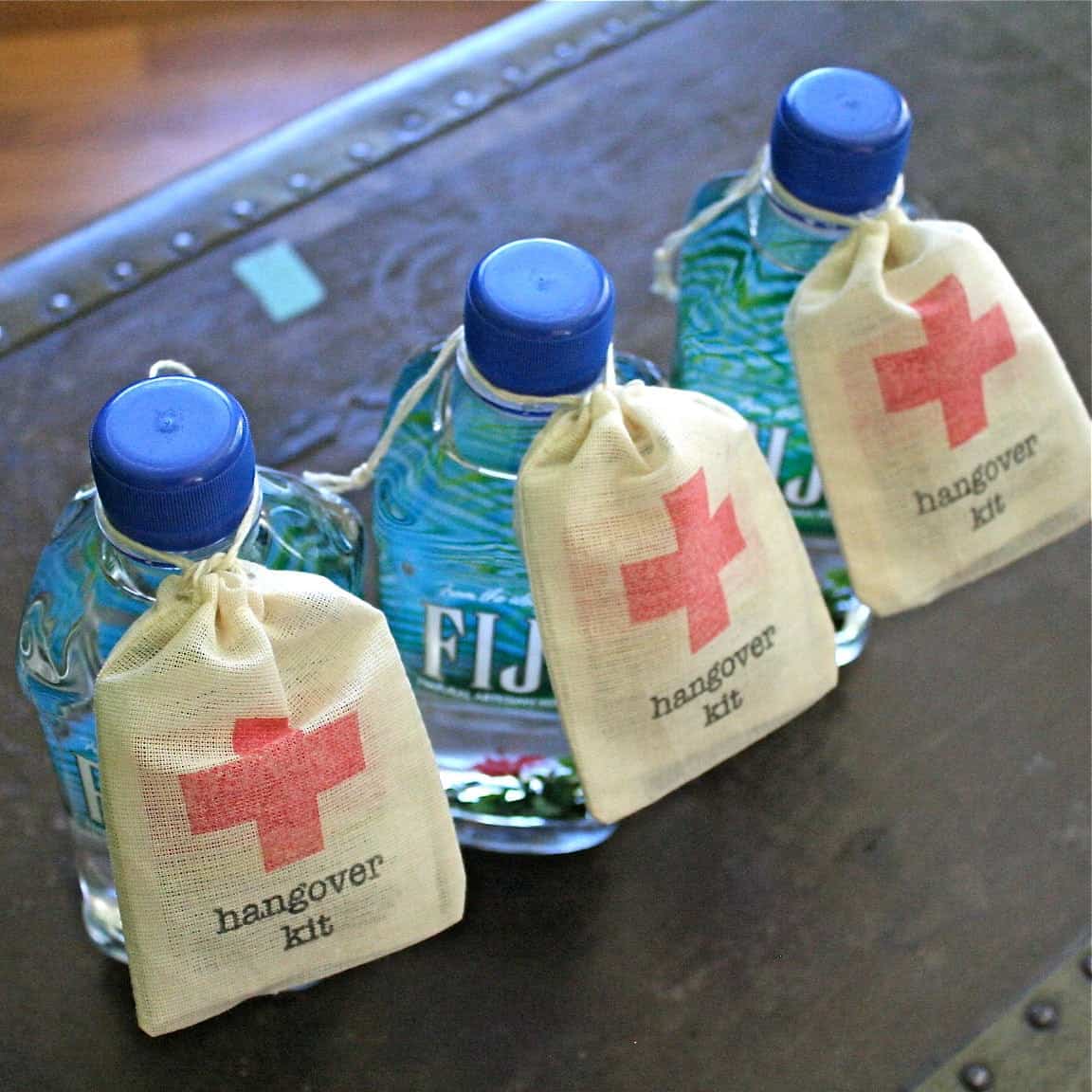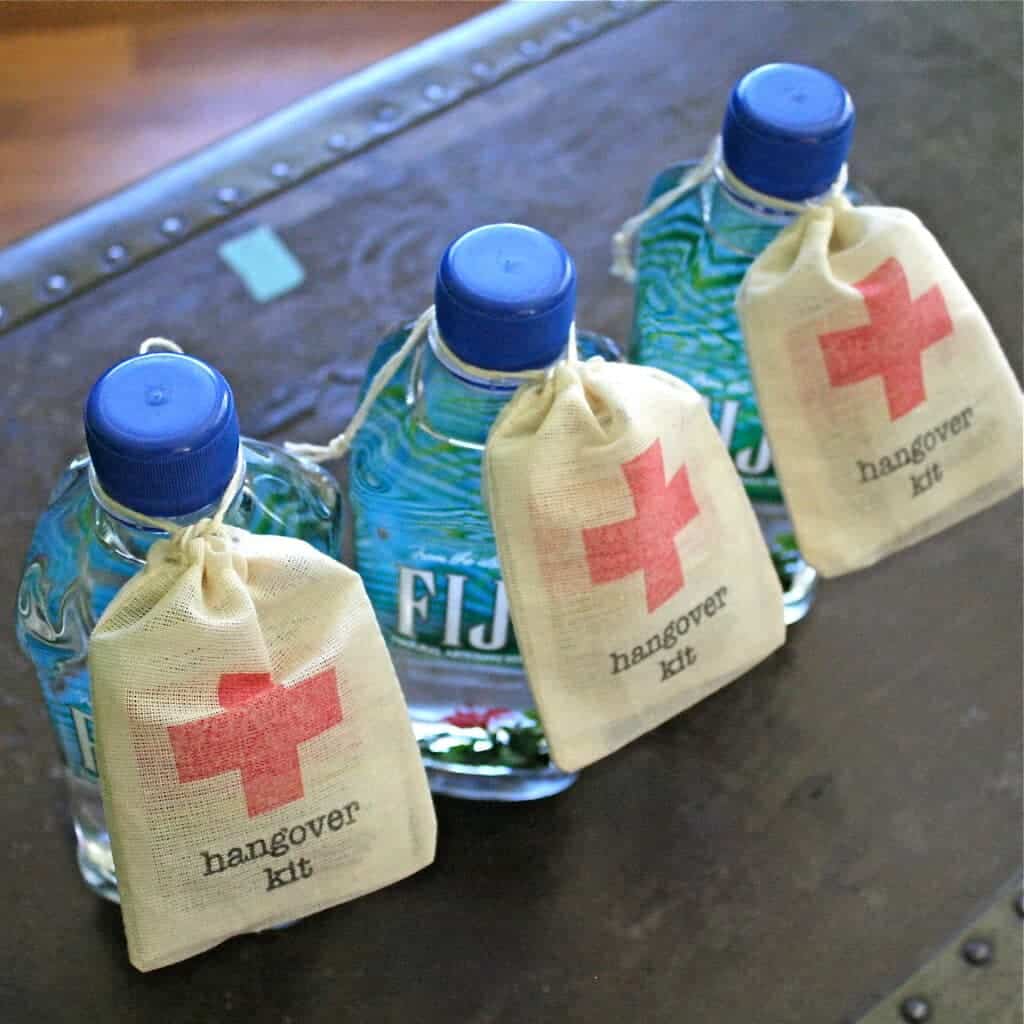 Photography: Day Fotografi
Funny wedding favours will really make your guests chuckle. These DIY wedding hangover kits are great and just what your guests will need after those amazing cocktails.
8. Photo Booth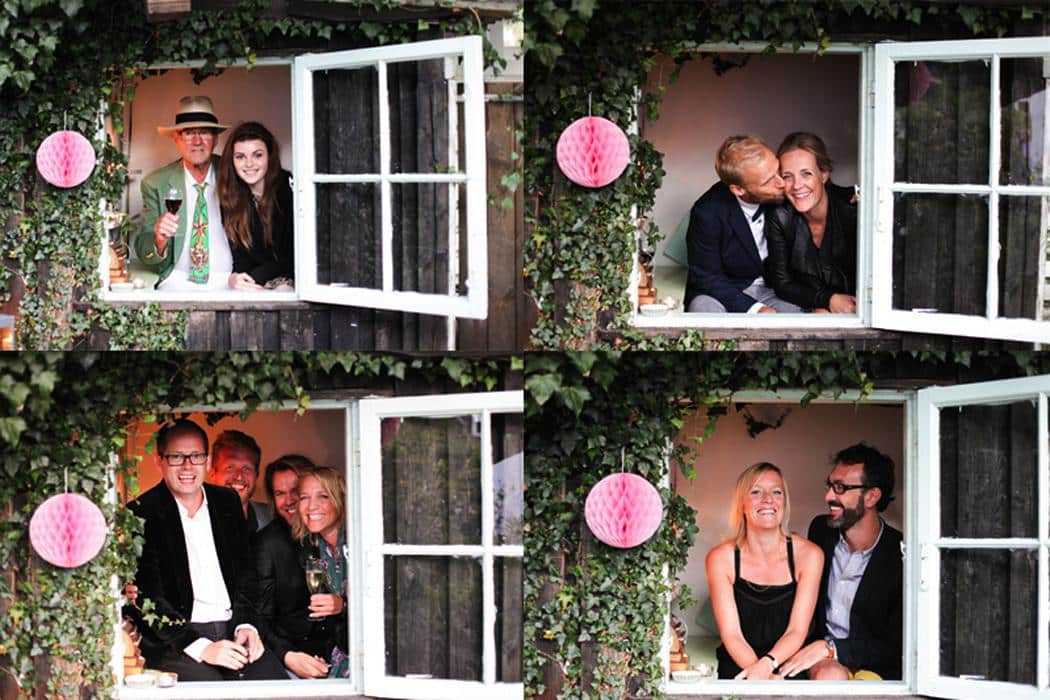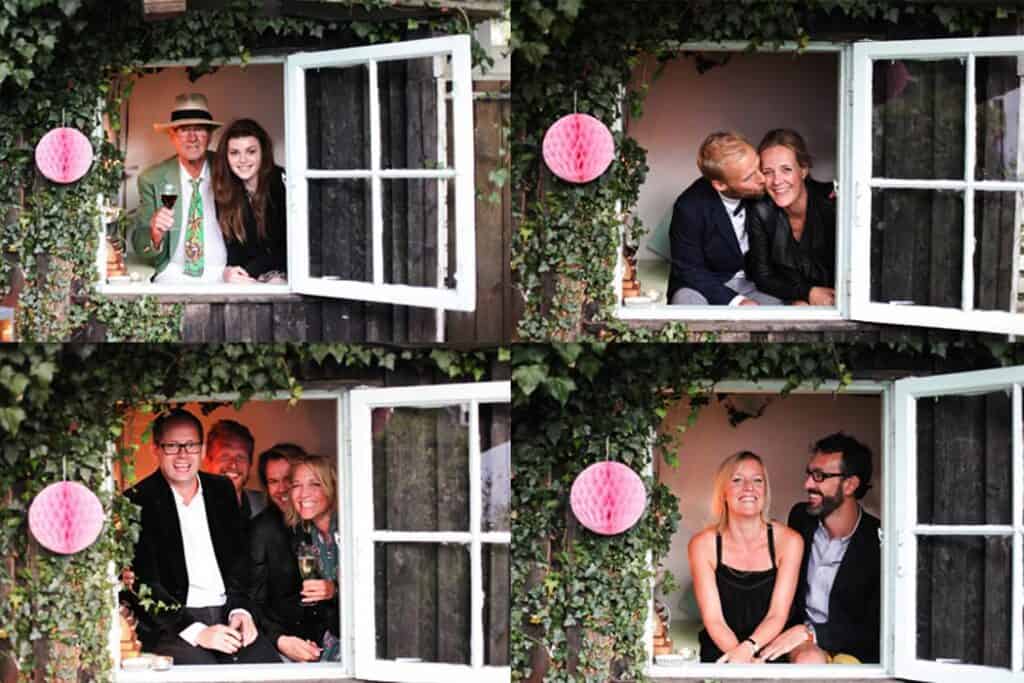 Photographer: Amanda Thomsen
Photo Booth is a great way to encourage your guests to get together and have lots of fun. Get creative and make areas with inventive back drops and props so that your friends can really get in to the spirit and the images captured are full of smiles.
9. Fireworks


Photographer: Ela and the Poppies
You've seen it in the movies. Boy kisses girl and then somewhere in the background the skies fill up with exploding light from beautiful fireworks. They're utterly romantic and would be an absolutely great way to entertain guests!
There are a few things to consider when choosing fireworks for your wedding. Getting a trained professional in if you want a really big display would be good idea, if you're opting for a smaller and cheaper option, make sure you get your fireworks from a reputable dealer so that you don't risk getting some really bad ones that just fizzle out. Keep yourself and your guests safe by following the rules and keep to the guidelines within your country.
10. Music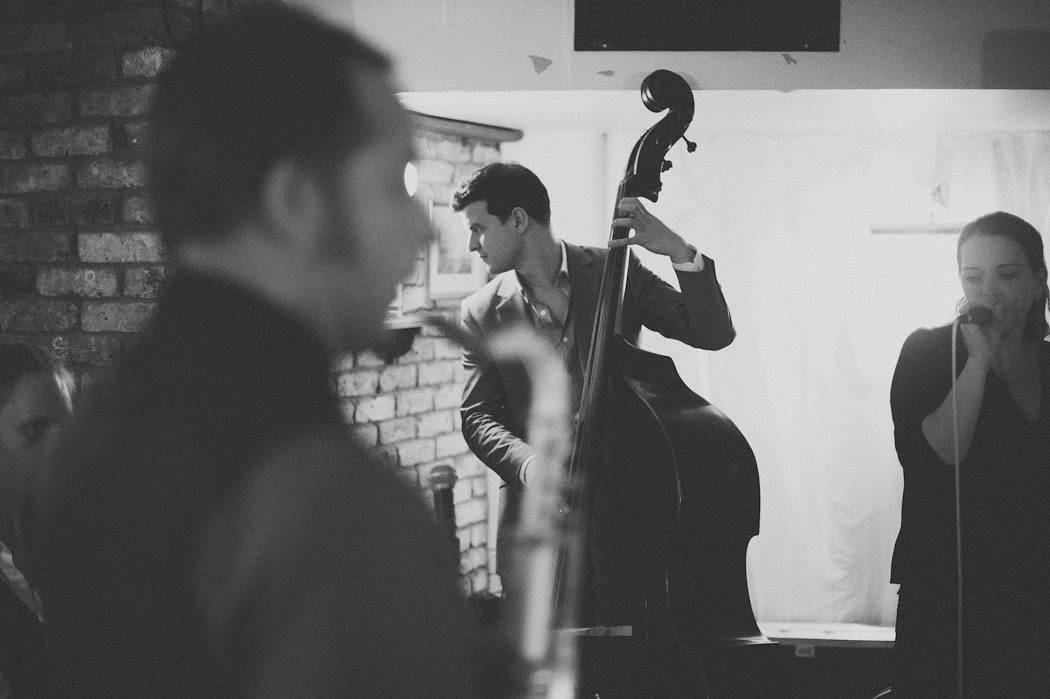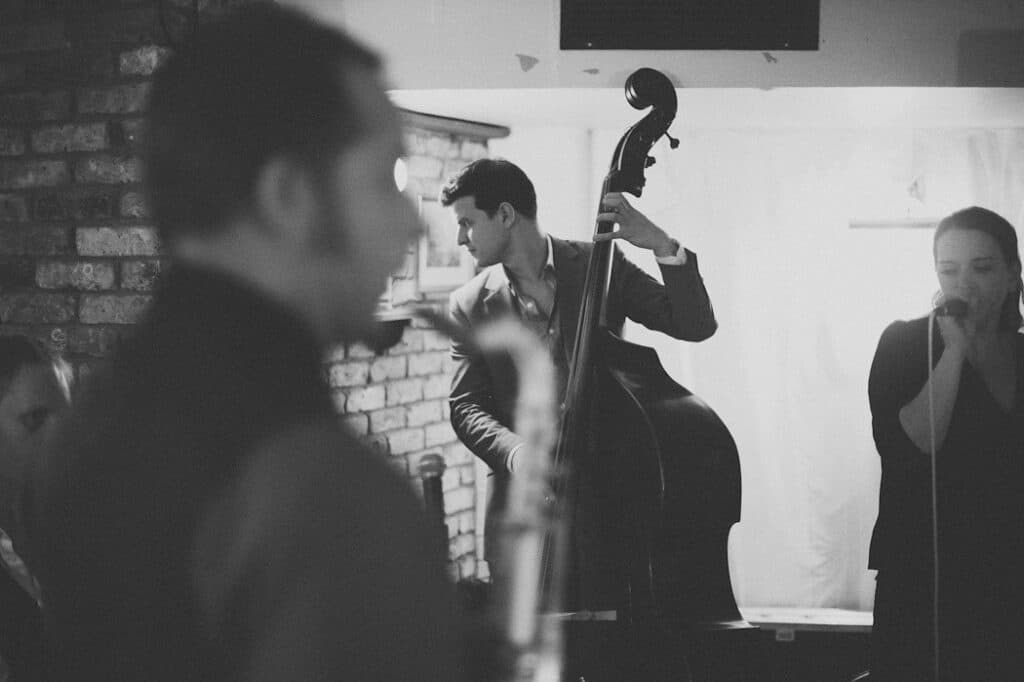 Photographer Rik Pennington 
The music at your wedding is really important. Making sure you have music that represents you and your groom as well as music that you know your guests will enjoy will really set the mood for everyone. A band is great entertainment! Be careful with the genre of music, gran might not appreciate thrash metal as much as you. Also, check the band or musician out live before the wedding so that you can be sure you're making the right choice, live can sound very different to recording and you can be sure you are choosing great performers.
11. Wedding Dance Floor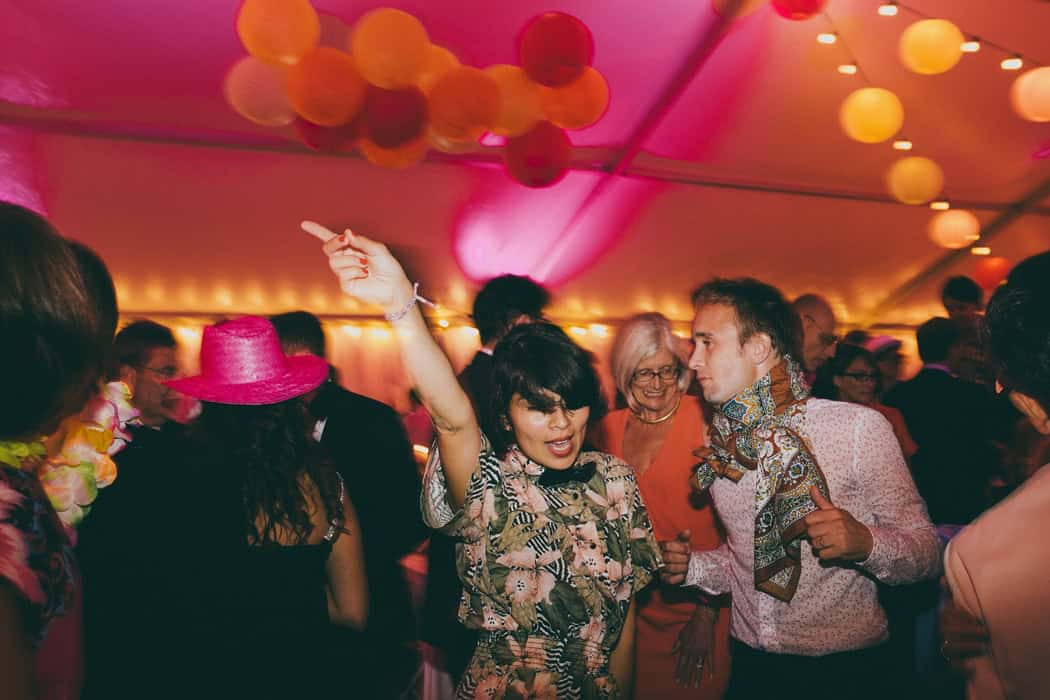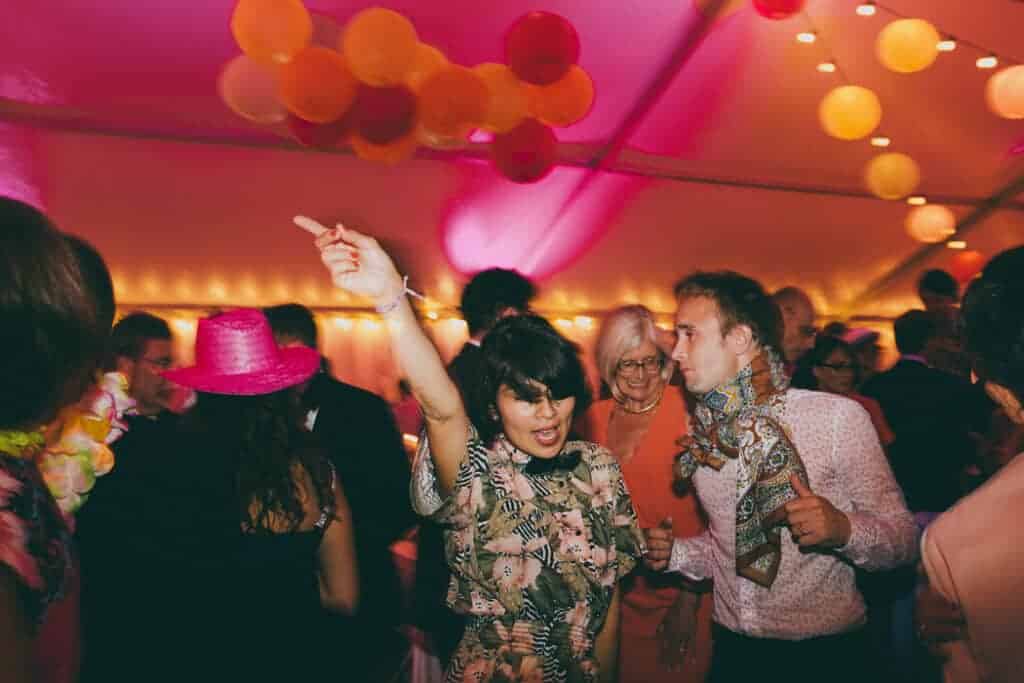 Photographer: Ela and the Poppies
Later in the day, your guests will want to dance. In fact you may have difficulty trying to get them doing anything else but dance! Having a great dance floor is, we would say a must for any wedding. Making sure its a good wide open space away from anything breakable, dangerous or expensive is advisable.
12. Enjoy your wedding day!
This is the last tip and definitely the most important. Staying relaxed and enjoying your wedding day is the ultimate way of keeping your guests happy and ensuring they have a fun day! So enjoy, have fun and be happy!