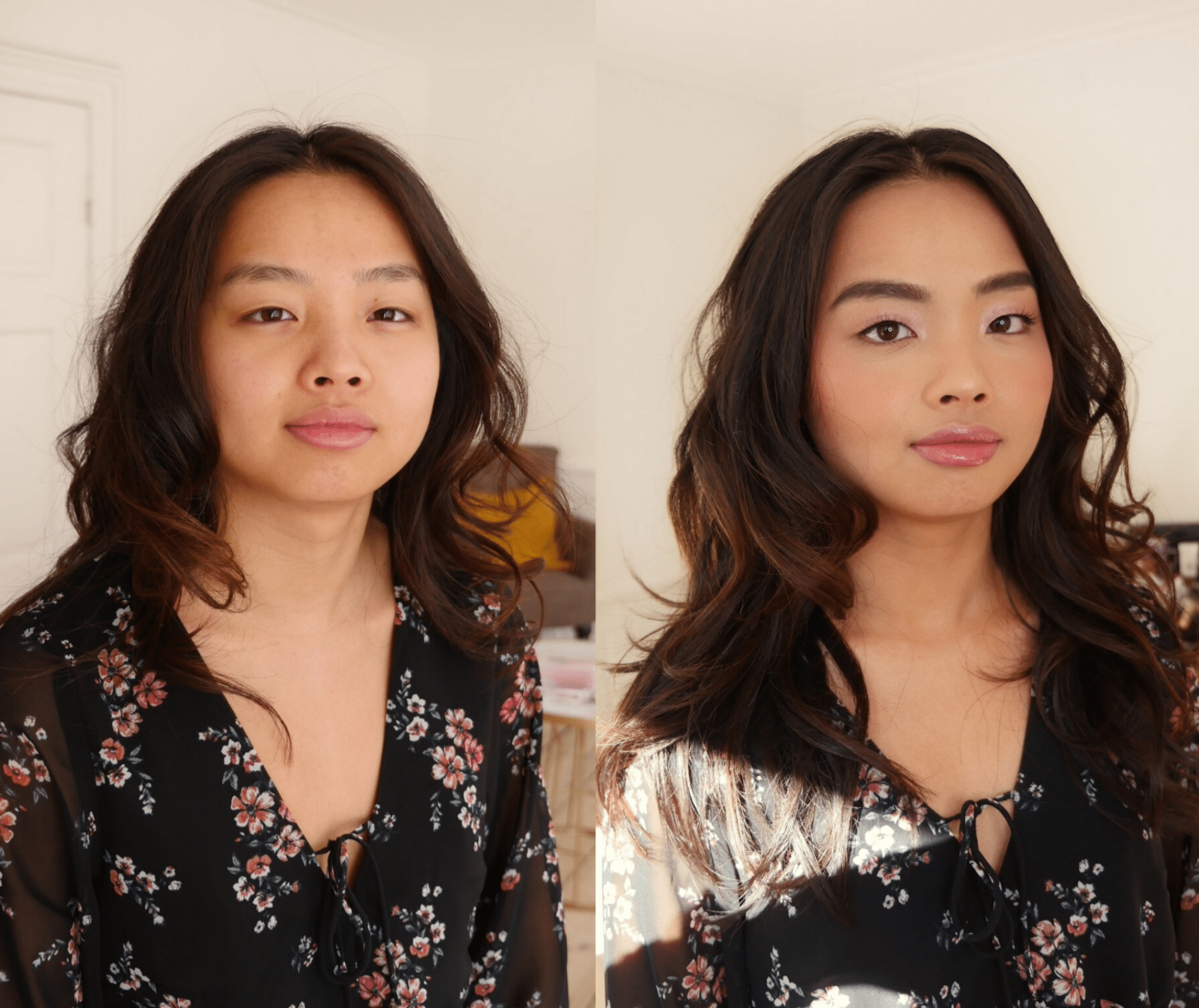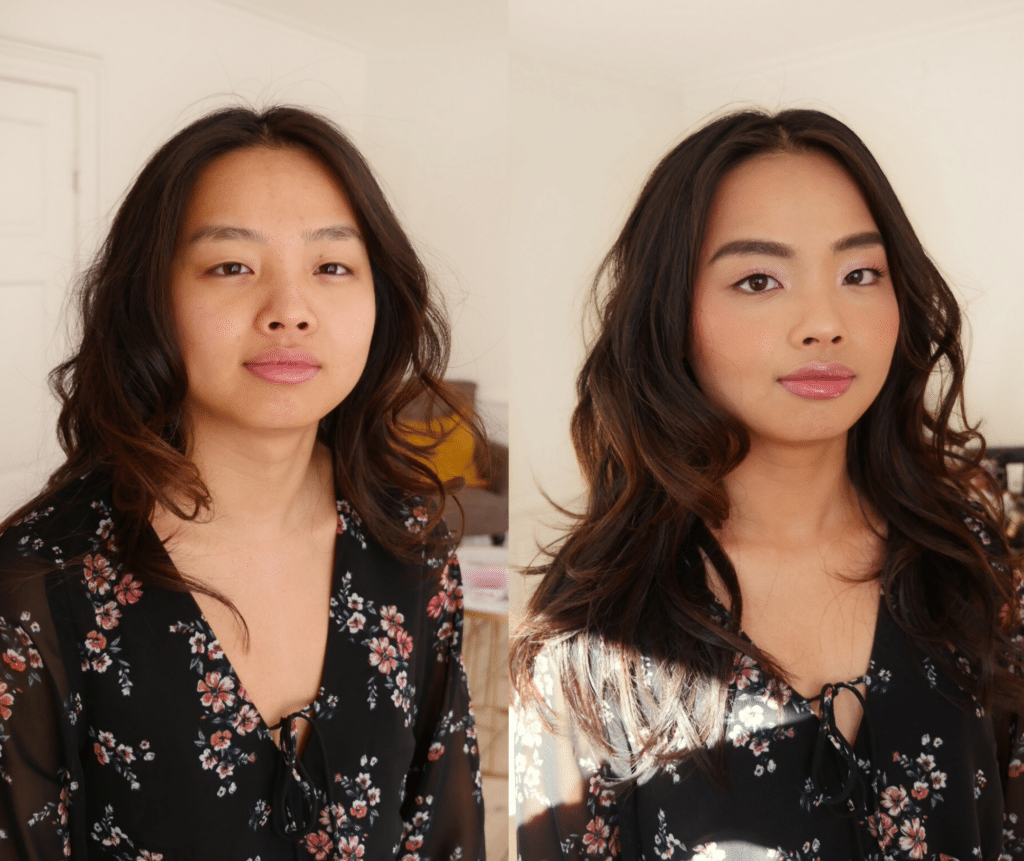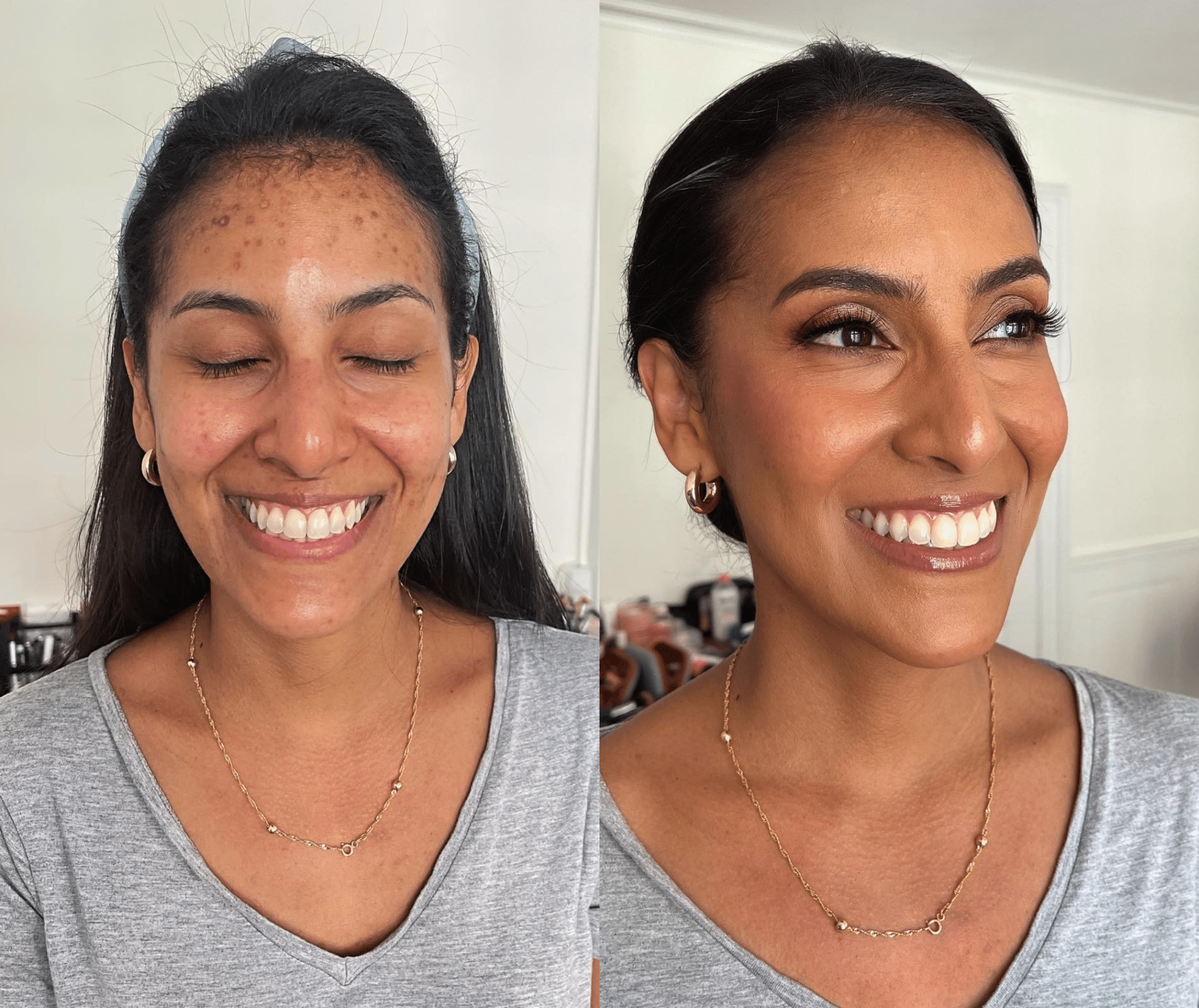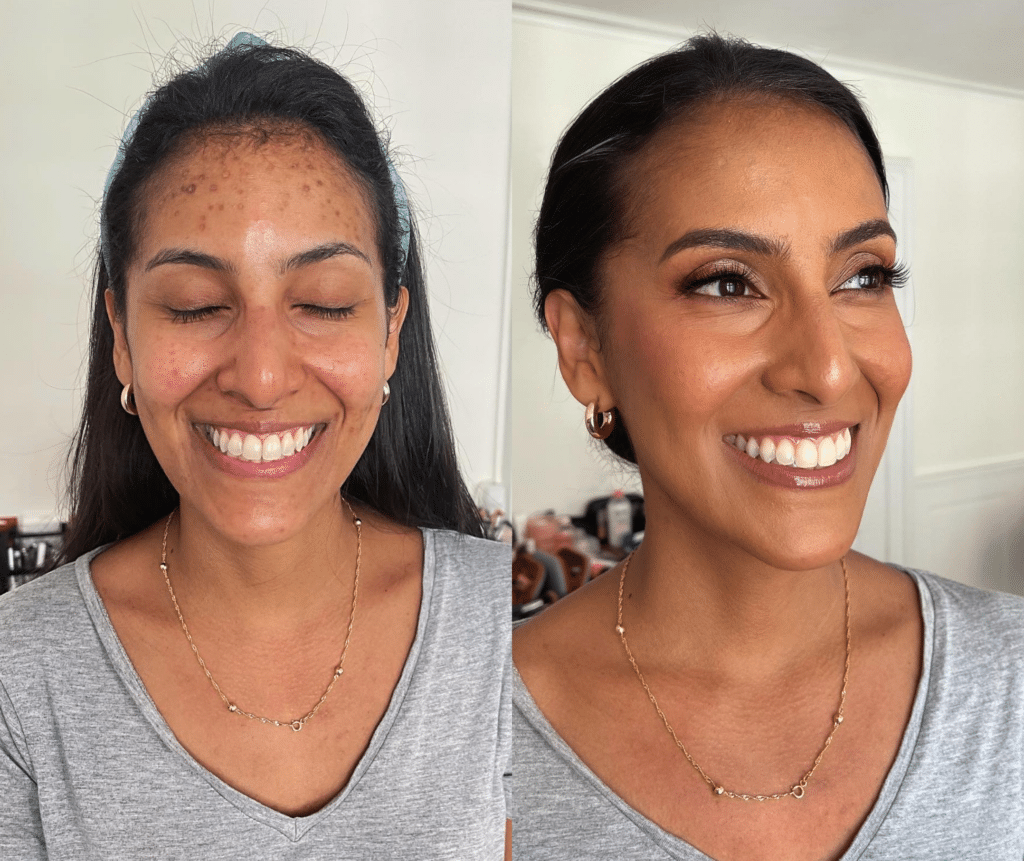 A perfect bridal makeup marries long-lasting power with weightless comfort by focusing on skincare and utilising highly pigmented and lightweight products. The 'secret ingredient' in my toolbox – optional individual lashes, enhance your comfort with their 'barely there' sensation, and can be built to your desired lush lash effect. 
In keeping with my commitment to inclusivity and consideration – my kit includes a comprehensive range of products for all skin tones, as well as primarily perfume-free products containing clean ingredients, in order to cater to clients with sensitivities.
Five Essential Tips for a Relaxing Wedding Morning and a Dreamy Bridal Look
1. Embrace the Trial Run. Take the time to explore and experiment during your trial session. I highly recommend scheduling a trial appointment, even if it's just the day before your wedding. At my charming Copenhagen atelier, you'll be pampered and treated to refreshments while we delve into the artistry of your bridal look. My atelier is located near Nyhavn, only a 15 minutes walk from Copenhagen City Hall.
2. Seek Inspiration. Discover inspiration and save hair and makeup styles that resonate with you. Consider elements such as the colour of your eyes, your hair, and your skin tone, as these will greatly influence how different styles will look on you. The goal is to uncover a look that feels authentically 'you' and perfectly complements your outfit, colours, theme, and flowers.
I've prepared detailed guidance on selecting the perfect styles for you, so be sure to check out my posts titled "How to Find Your Bridal Hair" and "How to Find Your Bridal Makeup" on Instagram.
3. Communicate Openly. Creating a comfortable and open environment should be top priority, so that you feel encouraged to voice your preferences, concerns, and wishes. If there are any hairstyles or makeup looks you've previously felt particularly comfortable in, I would love to hear about them.
4. Design Your Wedding Morning. On your wedding morning, you deserve to be catered to. Therefore it's recommended that you delegate any tasks you can, so that you can focus on being in the moment. Creating a calming and unhurried styling session that aligns perfectly with your morning schedule is crucial. An idea to elevate this experience is to create a playlist of your favourite songs that brings about all the good butterflies.
5. Remember to keep these essentials on hand. Prepare for any spontaneous moments with essential items on hand, such as a compact mirror and tissues for any tears of joy. Despite the lasting power of professional styling, minor touch-ups, such as the lip shade, may be needed during the day. I'll provide you with a personalised touch-up kit containing blotting papers, lip touch-up, applicators, setting powder, mints and other essentials that may be needed. During warm summer days, I also provide a handheld fan that you may choose to keep with you as you continue to celebrate your special day.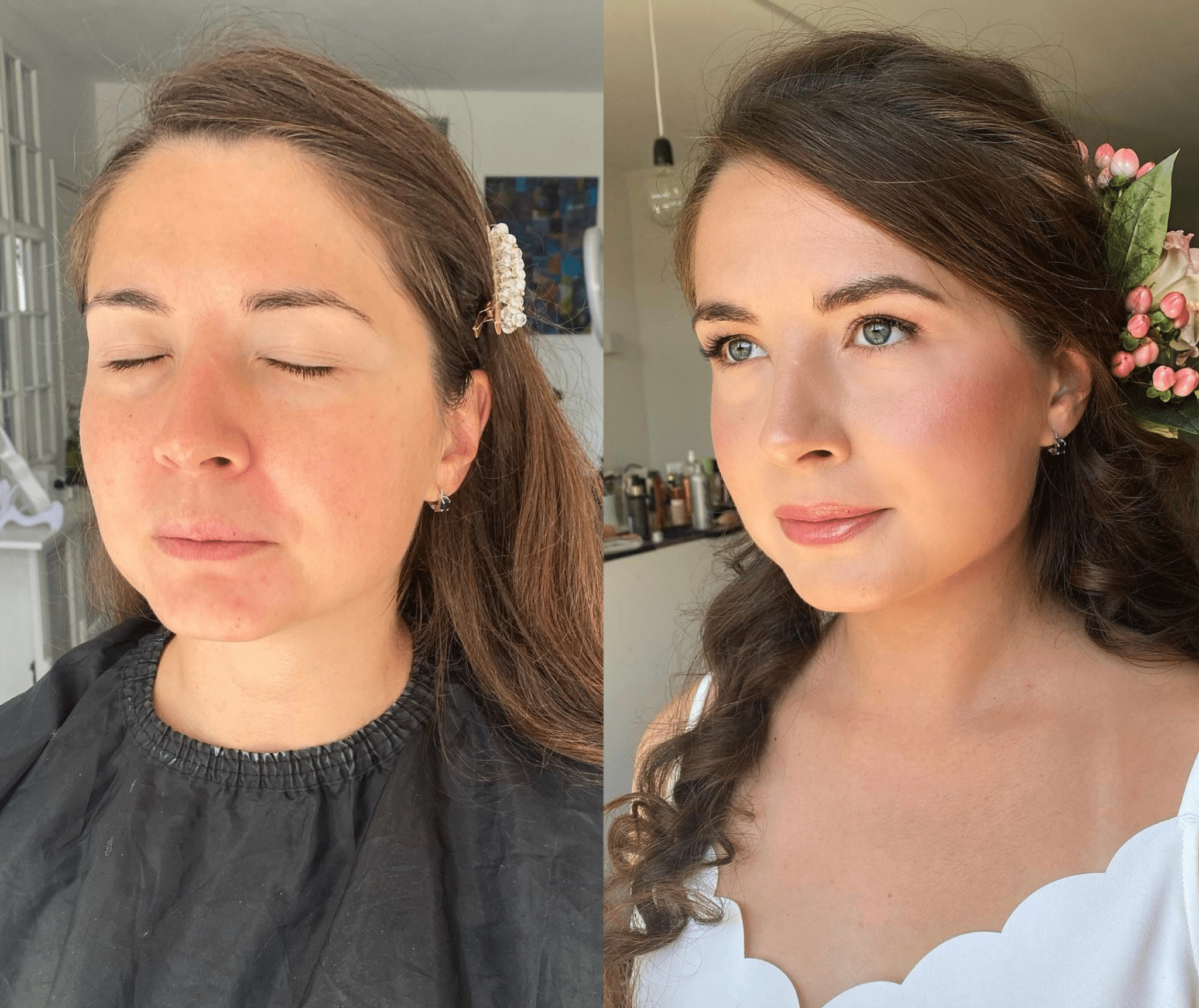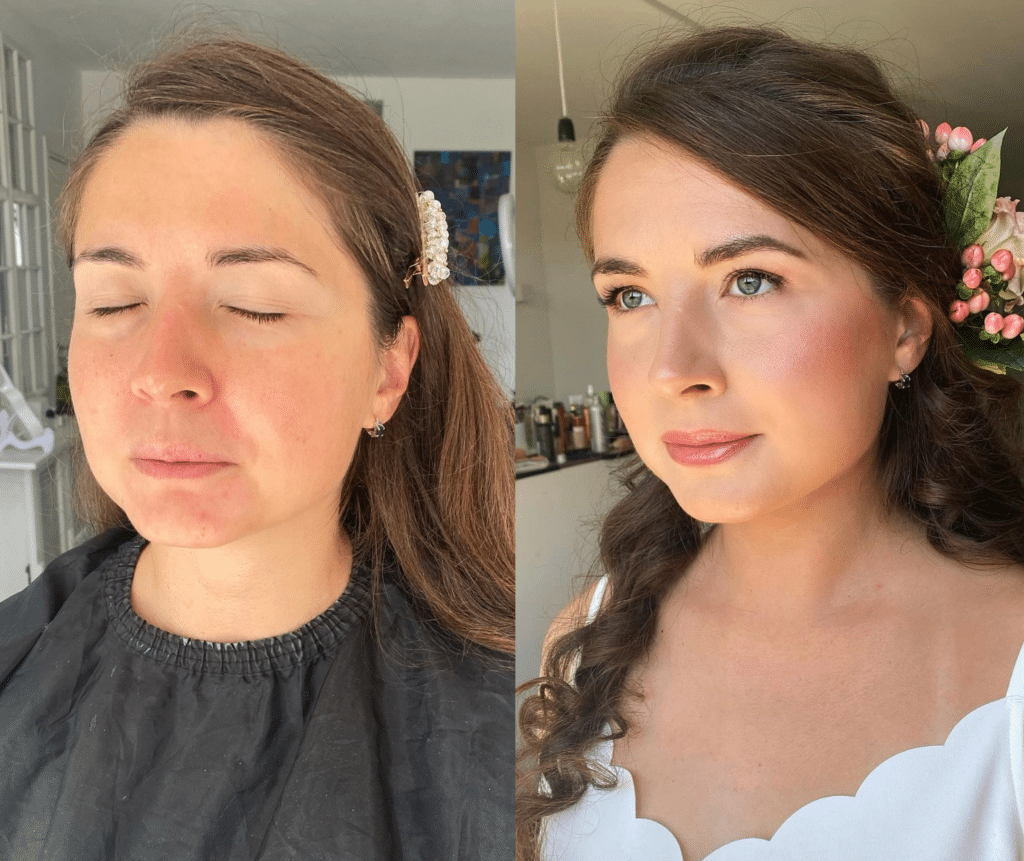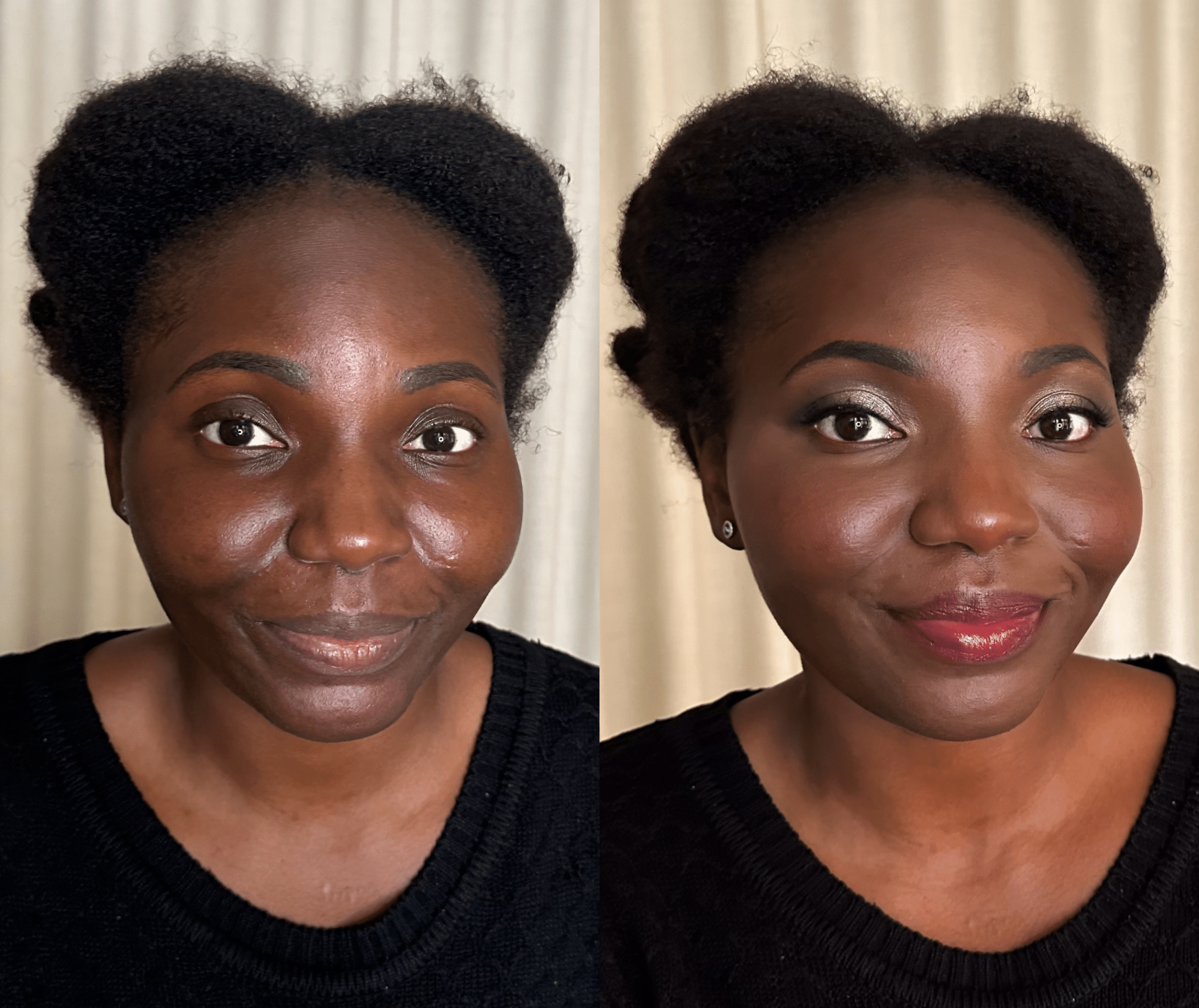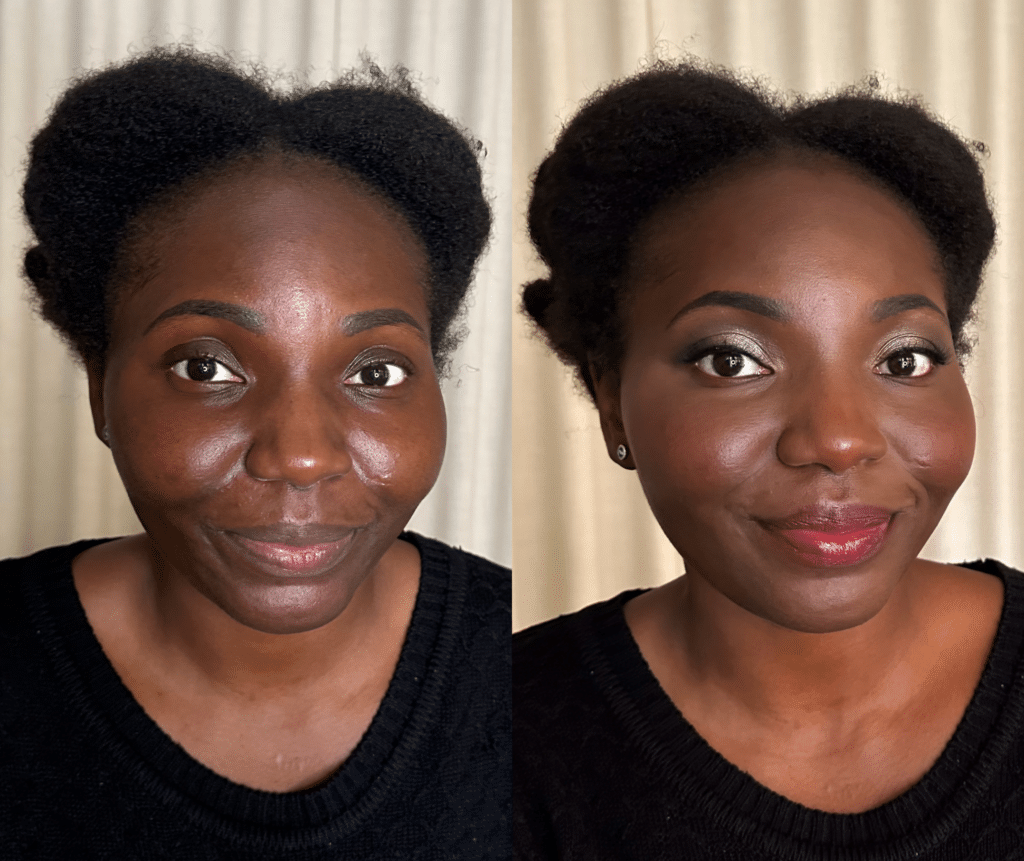 Tina's Favourite Brands for Bridal
Here's a look at some of the brands you will find inside my kit:
Skincare: Purito, Dr. Barbara Sturm, Embryolisse and Augustin Bader.
Makeup: Westman Atelier, Laura Mercier, Fenty Beauty, Anastasia Beverly Hills, Becca, Ilia Beauty, Jane Iredale, Chantecaille, Charlotte Tilbury and one of my favourite brands: Hourglass!
Brushes: Ecotools, Hourglass and Spectrum KJH brushes
Hair: Zenz Organic, Nilens Jord and Design Me Hair Canada