A seriously glamourous and whimsical collection. The Elizabeth Fillmore Fall 2014 Collection is light and seductive. That's no surprise when you take in to account that the designer spent many years designing evening dresses. These dresses will turn brides in to ethereal fairy goddesses, they are by far the most magical-like wedding dresses I've seen in 2014.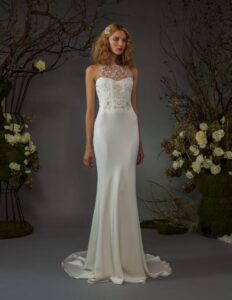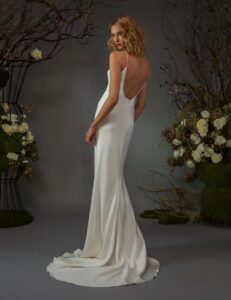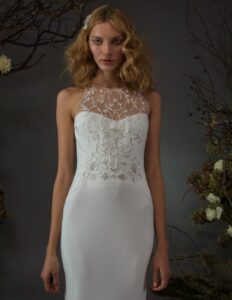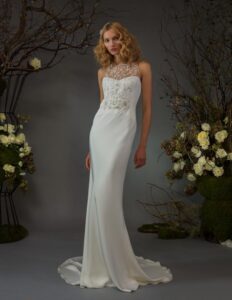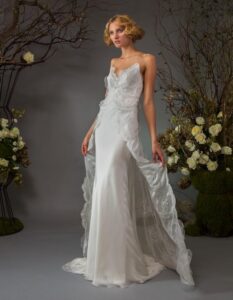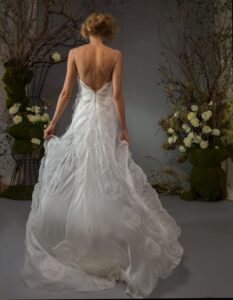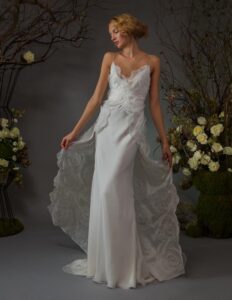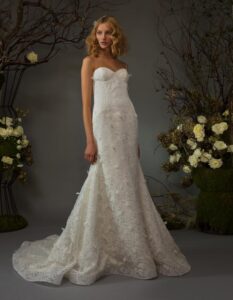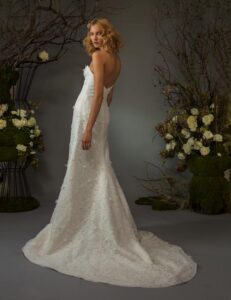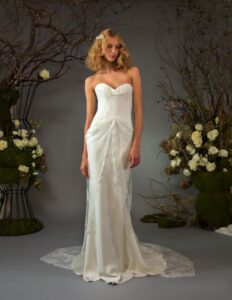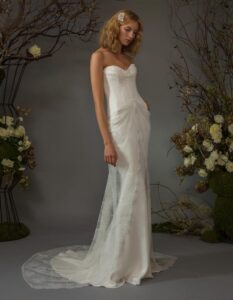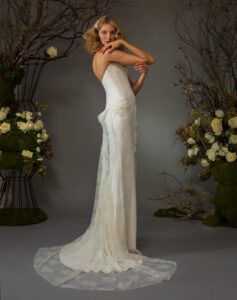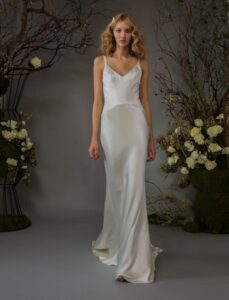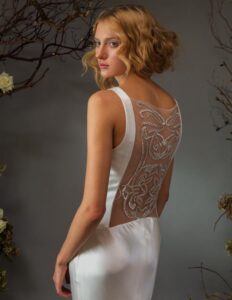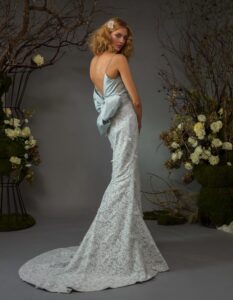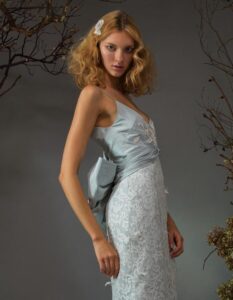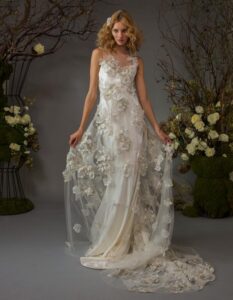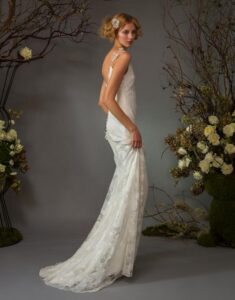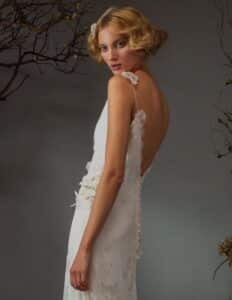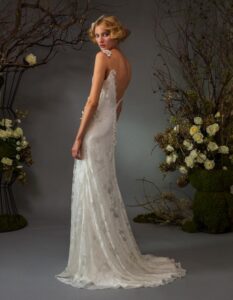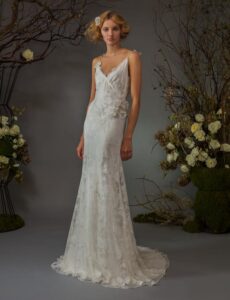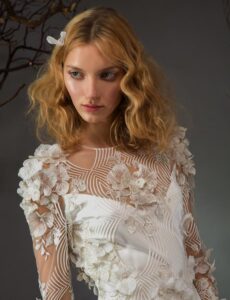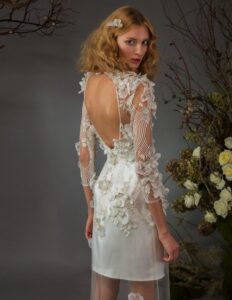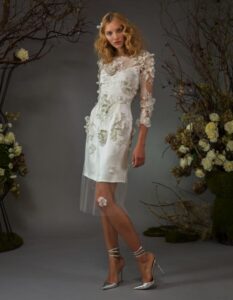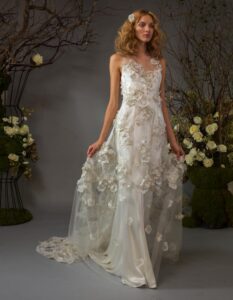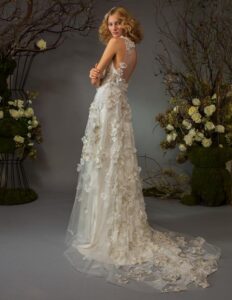 Previous
Next
Arezoo's Choice – Elizabeth Fillmore Fall 2014 Collection
I'm totally head over heels for the Shanghai gown. I seriously love the stylish 'trellis' patterning that flows between the flowery embelishment's and the key-hole back really add that sophistication whilst the flower embellishments add a fun and bohemian touch.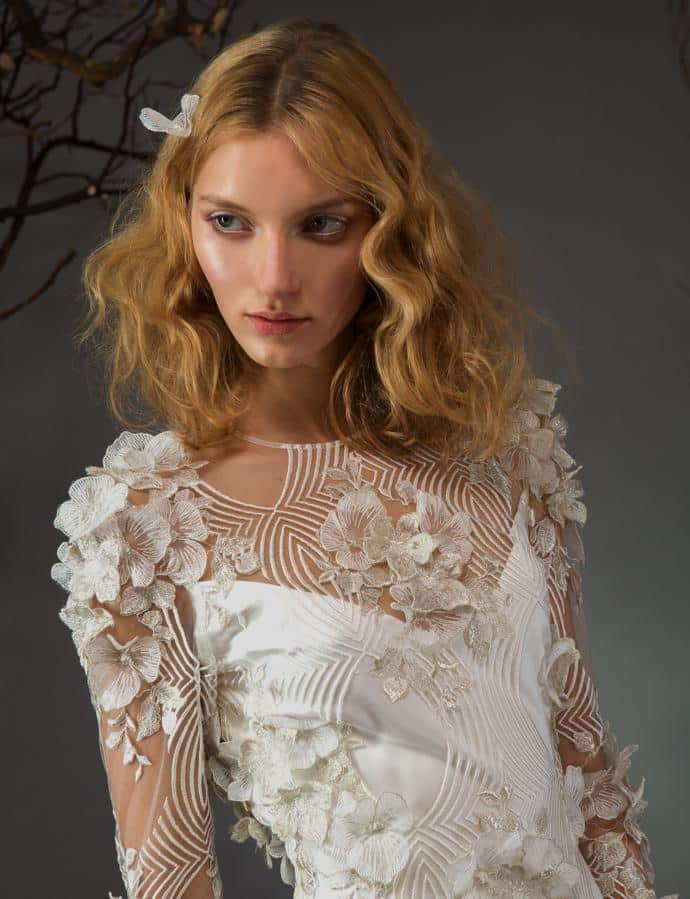 'Shanghai' Embroidered 'Trellis' Tulle Fitted Shift Dress with Bracelet Sleeve & Key-Hole Back
From Elizabeth Fillmore.