Nordica Photography, comprising of Cole Roberts and Jacob G, are exceptional image makers. They have worked all over the world in countries such as Iceland, Bali and the Dominican Republic. No one image they produces feels forced or set up. Each portrait, be it of the bride and groom, the family or the guests, sings with authenticity. Their signature style is a refreshing take on the wedding photograph using a documentarian, almost journalistic approach. With echoes of art photography, these images would look just as at home on a white cube wall as they would in any wedding album. Saying that, Nordica's signature style is not at all pretentious and the work that they produce is as accessible as it is beautiful and that is saying something! We recently had the chance to catch up Cole and Jacob to find out how the business is growing and what really got them into taking pictures on the destination wedding scene:
Your website is really well thought out and tells us a lot about you,
but can you tell us more about how you got in to the wedding scene and what pulled you in that direction as photographers?
After graduating in 2007 from Umeå University (Sweden) together with master's degrees in marketing, we went our separate ways. Jakob was hired by a government firm in Stockholm to do marketing, eventually they needed an in-house photographer so Jakob volunteered. He took various photography courses then started off doing event photography around Sweden, and eventually weddings. Cole, on the other hand, bounced between living in Sweden and Vancouver with his then girlfriend / now wife, and eventually settled in Vancouver in 2008. At that time, Cole started a photo blog and it gained a bit of interest from a variety of viewers. This lead to live photoblogging at large events, portraits for friends, and eventually weddings. What pulled us in the wedding direction was the opportunity to document something without forcing it.
Nordica: Exceptional Destination Wedding Photographers
Weddings are always different. Different cultures, places in the world, and personalities.
True wedding photography allows us to strictly document what is going on, with the end result being a story, and that is incredibley appealing. Also the business side of wedding photography is exciting and challenging. We have been to some incredible places in the world. We love attracting the types of clients who are having weddings in crazy places.
What prep work do you do before going to shoot an event?
We believe that setting expectations with couples who book us starts with the first point of contact. We prepare them thoroughly for what they will see us do on a wedding day, and the entire process – from the first email to delivering the files – is all very regimented. We ask couples for the basic information regarding the big day (where to be and when), and then we explore what our parameters are for portraits. We have done wedding day portraits for anywhere from 5 minutes to 5 hours, so this is always different. But so long as we know the timeline and what our logistical options are (with a vehicle, limo, whatever), then we normally pre scout locations if we have the time before the wedding. If we don't have time, pre-scouting is not absolutely necessary, but we enjoy doing it if the calendar allows for it. Aside from that, we really go into every wedding with a totally open mind and no preconceived ideas. We want to document everything in as natural a manner as possible, and stepping into the unknown with weddings is sometimes a good thing.
Do you both still work together for every event or do you shoot any weddings individually ?
In 2013, we are doing maybe 4 or 5 weddings together.
The remaining are all shot on our own or with a different second shooter. This is a far cry from our previous years where we did almost everything together. But now, with Jakob living in Sweden and Cole in Vancouver, and taking into account the natural progression of our business and the evolution of our shooting styles, working individually is sometimes more pragmatic. Eventually when we both live in Sweden (which will happen probably within a year), perhaps things will change but for most of 2013, we will be doing it alone.
What are your favourite pieces of photography equipment you take to shoots?
We enjoy using Nikon bodies and the bulk of our shots are with either a 35mm, 50mm, or 85mm lens. We use fixed lenses primarily.
When you find yourselves as strangers at such personal occasions, often seemingly in the middle of nowhere, how do you work professionally without compromising the intimacy of the environment you capture?
This starts with laying out the expectations with couples in the weeks / months leading up to the wedding. We let them know that we work best when we are left alone – on the outside looking in – and normally they share this with their family and friends. The first few minutes of a wedding day are normally a bit strange for people because it's obvious we're there. But after a while, people generally forget and we are left to work. Being in the middle of nowhere amongst strangers is strangely appealing to us and part of the reason we love this type of work.
You must have been to quite a few weddings now. Do you have any advice for couples who are planning their wedding?
Be selfish. This is your wedding day and nobody else's. The biggest wedding disasters happen when a bride or groom is trying to please everyone else.
(whether that's with the schedule of the day, the details, the traditions) and we believe there is nothing wrong with being selfish on a wedding day. As it pertains to selecting a photographer, let these two points override everything else in your decision making: – Style is everything. Dig deep in a photographer portfolio and ask to see as much work as possible. Consistency is super important because what you see is what you'll get.
– Compatible personalities. In our case, we only offer unlimited coverage so we can be with a couple for up to 15 hours. So, being tolerable with one another is super important.
Do you each have a favourite picture of all the moments you've captured?
It's tough to select just a single picture because we view our work as a complete story. But with that said, the two stories that speak the closest to us are: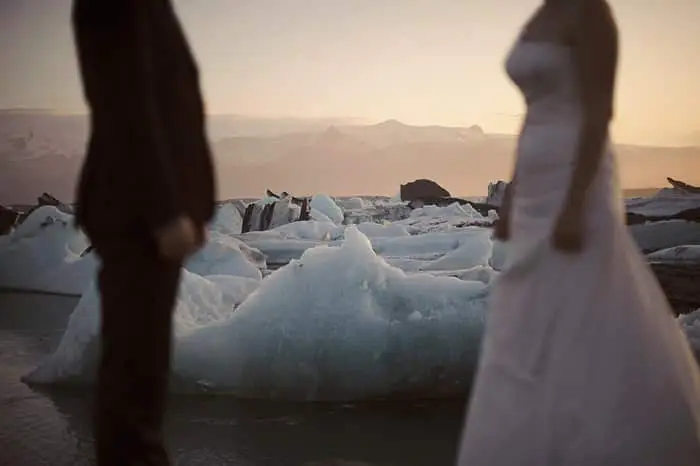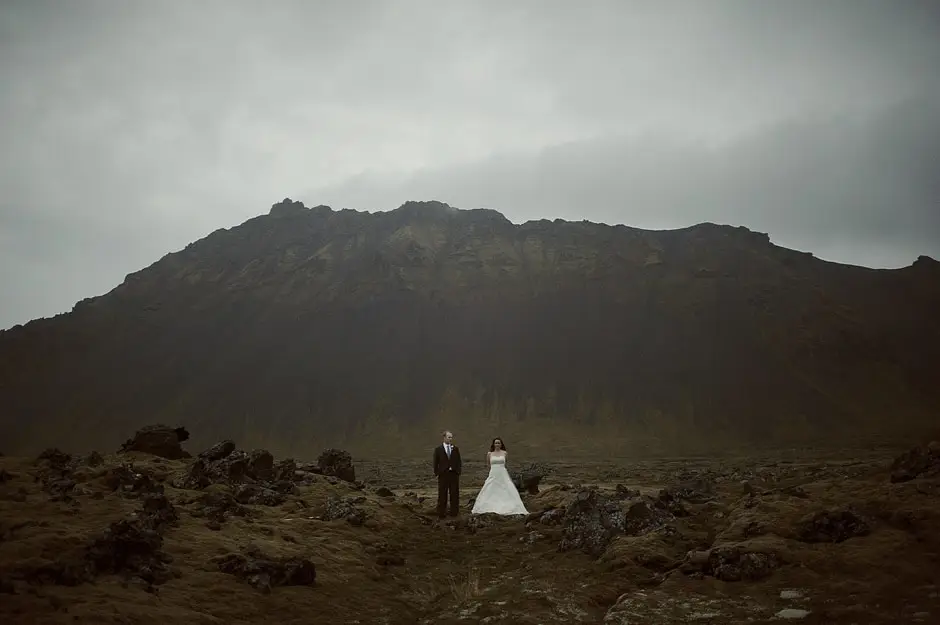 Cole: These two weddings meant a lot to Nordica, and really set our business in motion for destination weddings. Both these weddings were shot in Iceland in 2011. For me personally, going to Iceland meant a tremendous amount (my dad's side of the family immigrated to Canada from Iceland), so to combine a personal dream with Jakob and my business was amazing.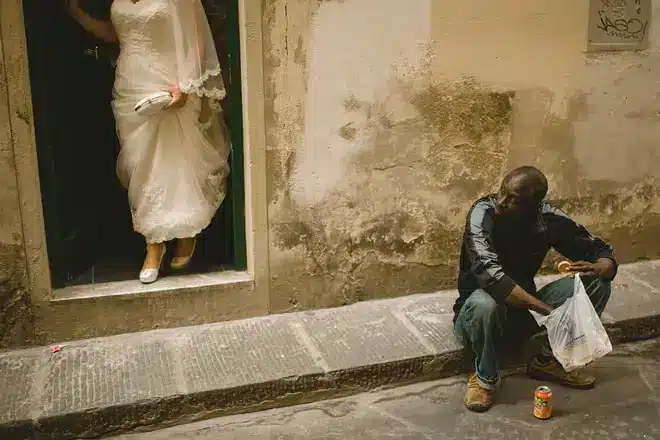 Cole: These two weddings meant a lot to Nordica, and really set our business in motion for destination weddings. Both these weddings were shot in Iceland in 2011. For me personally, going to Iceland meant a tremendous amount (my dad's side of the family immigrated to Canada from Iceland), so to combine a personal dream with Jakob and my business was amazing.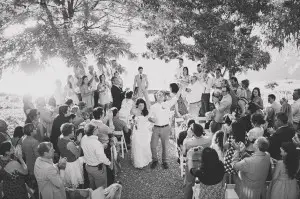 Can you show us your favourite wedding shoot so far and tell us a little about it?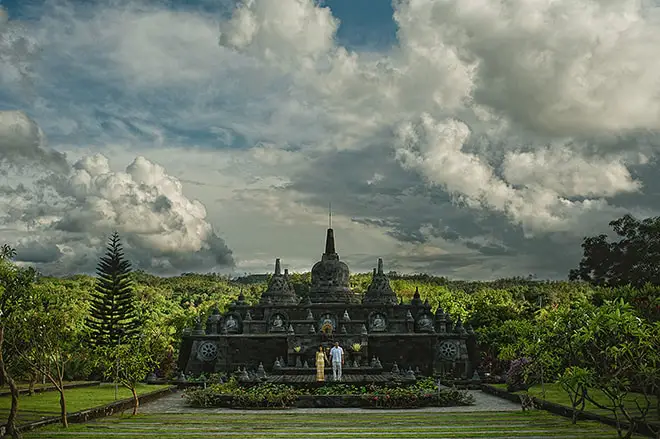 This was a destination wedding in Bali. It was special for us because it was such a far removal from anything we had previously done, and we were immersed in a completely foreign world. We ventured up to a Buddhist temple for a blessing from a monk. On top of that, the smells and people of Bali just grab at your heart and its one of the most incredible places on earth. That wedding was extremely memorable in many ways.
You will be able to see the Bali wedding in our 'Real Weddings' section soon so keep an eye out!
You can now view the Bali wedding HERE.