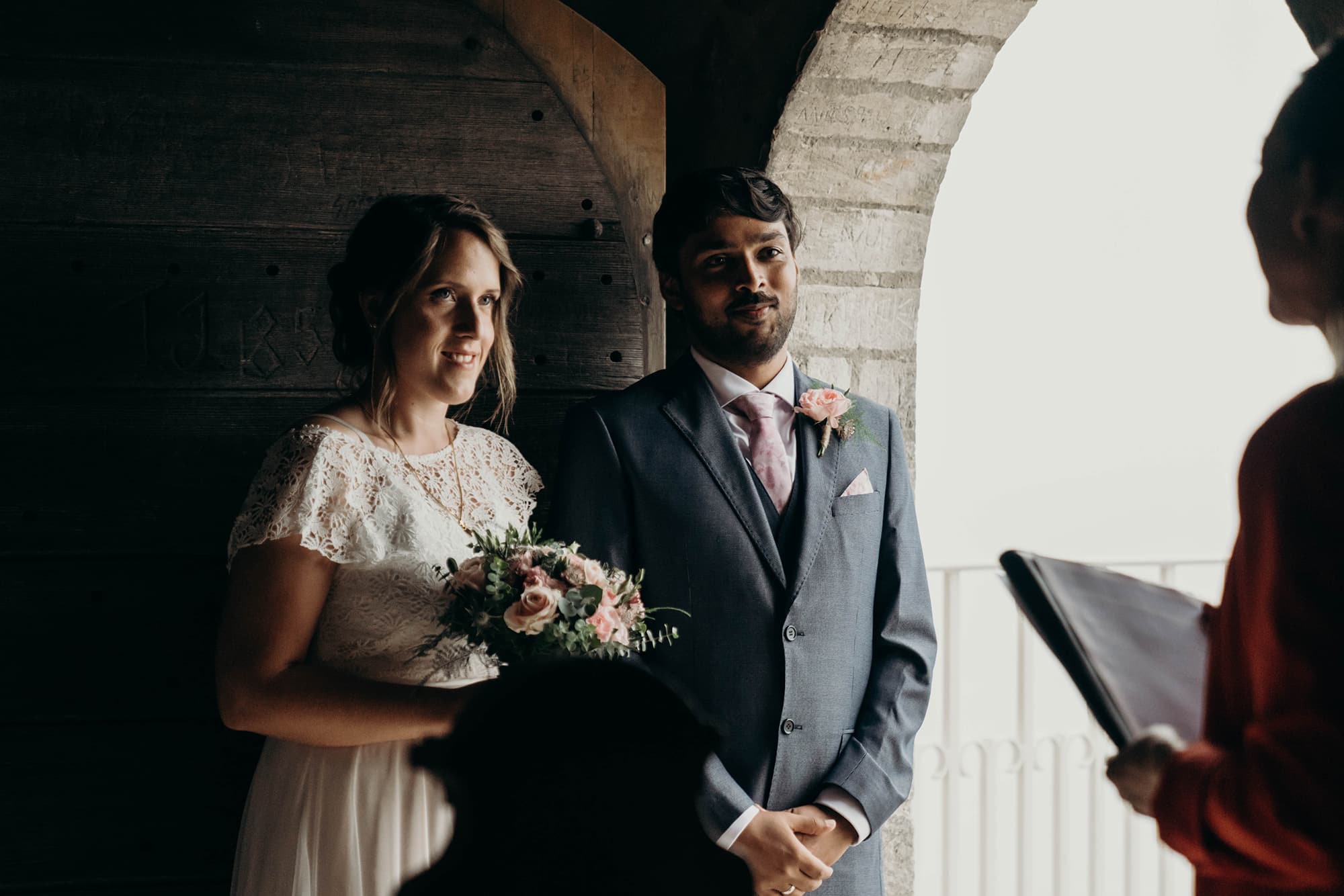 As an international couple choosing to get married in Denmark, you might believe that hiring a wedding planner to ensure your Danish wedding day runs smoothly is a necessity. 
But what if we told you that it's not?! 
That there are wedding agencies out there, that are available to help you; from the moment you decide to enquire about a wedding in Denmark, all the way up to, and after, you and your partner say "I Do." 
That the help offered by these agencies is significant but comes without the inevitable expense that would result when hiring a wedding planner in Denmark!
In this article we will explore what a wedding planner might involve for your wedding as well as looking at the alternative options in Denmark, how they will be able to help you at a fraction of the price, and what this means for your wedding in Denmark. 
This could very well be the article you didn't even know you needed! 🙂
When Hiring a Wedding Planner is The Right Choice For You
First of all, let's take a look at wedding planning and when hiring a wedding planner does actually make perfect sense. 
When we think of wedding planning, we think of the full organisation of absolutely everything… a horse and carriage maybe, incredible flower displays, catering, cakes, music, beautiful venues & hotels etc (I could go on)… basically you sitting back and letting a third party take over everything. It's your big day after all, and this is something you totally deserve.  
In theory this sounds wonderful, if you are looking to make the biggest day in your life, literally the biggest in every way possible… If you plan on getting married in a ceremony in your home country surrounded by all your family and all your friends, in a large event that lasts the whole day and into the night… then yes, absolutely hiring a wedding planner sounds like it could be the perfect option for you. 
The 'Big Wedding' is big business and couples can, and do, spend thousands and thousands of dollars / euros / pounds etc, on making sure their day is the biggest and best it can be. 
And of course this requires co-ordination. Taking on this level of organisation essentially requies a project manager and this is where wedding planners come into their own. They 100% have a time and place within the wedding world. 
It may be that you are thinking of having a big event wedding in Copenhagen, and you feel therefore, that hiring a wedding planner in Copenhagen will be the way to move forwards with this. 
It's the capital city after all, there are so many choices of hotels, restaurants, make up artists, photographers, florists, bakeries etc. 
It might feel like a daunting task even contemplating where to begin with all this. And if you want the big wedding in Copenhagen or in any town in Denmark for that matter, then please do Kontakt. We would love to talk to you and give you advice as to the best wedding planner /s in Copenhagen and Denmark.
But Is Hiring a Wedding Planner in Denmark Actually Necessary?
No, not at all. Most couples who come to Denmark, come alone or with very few close friends or family.
In fact, when considering a wedding in Denmark, it is likely you will quickly become aware that the wedding industry is evolving, and has been for several years now. 
As more and more people are falling in love with someone from a different nationality to them, borders become blurred, boundaries are broken and yet despite all this, bureaucracy, and therefore difficulty, becomes a huge obstacle in the simple act of just getting married.
It also means that getting married in that huge ceremony in your home country that you may have always dreamed of, might not actually be that possible. 
Months and months of waiting, paperwork being gathered and then filed, followed by more waiting, means that huge numbers of multinational couples are turning their attention to getting married abroad in countries like Denmark, where the marriage process for international couples is really quite simple.
For those couples who choose to look at getting married here, it's less about hiring a wedding planner in Denmark for a huge wedding and is more about stripping it right back. 
Going back to basics is desired. And that is, in fact, at the very essence of what we are looking at here. 
Simplicity is key. 
Making the wedding day less about months of organisation, colour swatches for suits and tasting sessions for the wedding day meal etc, and wanting the wedding to be much more about simply celebrating each other. 
Which then brings us to one very important question: If you don't hire a wedding planner in Copenhagen / Denmark, then what is the alternative?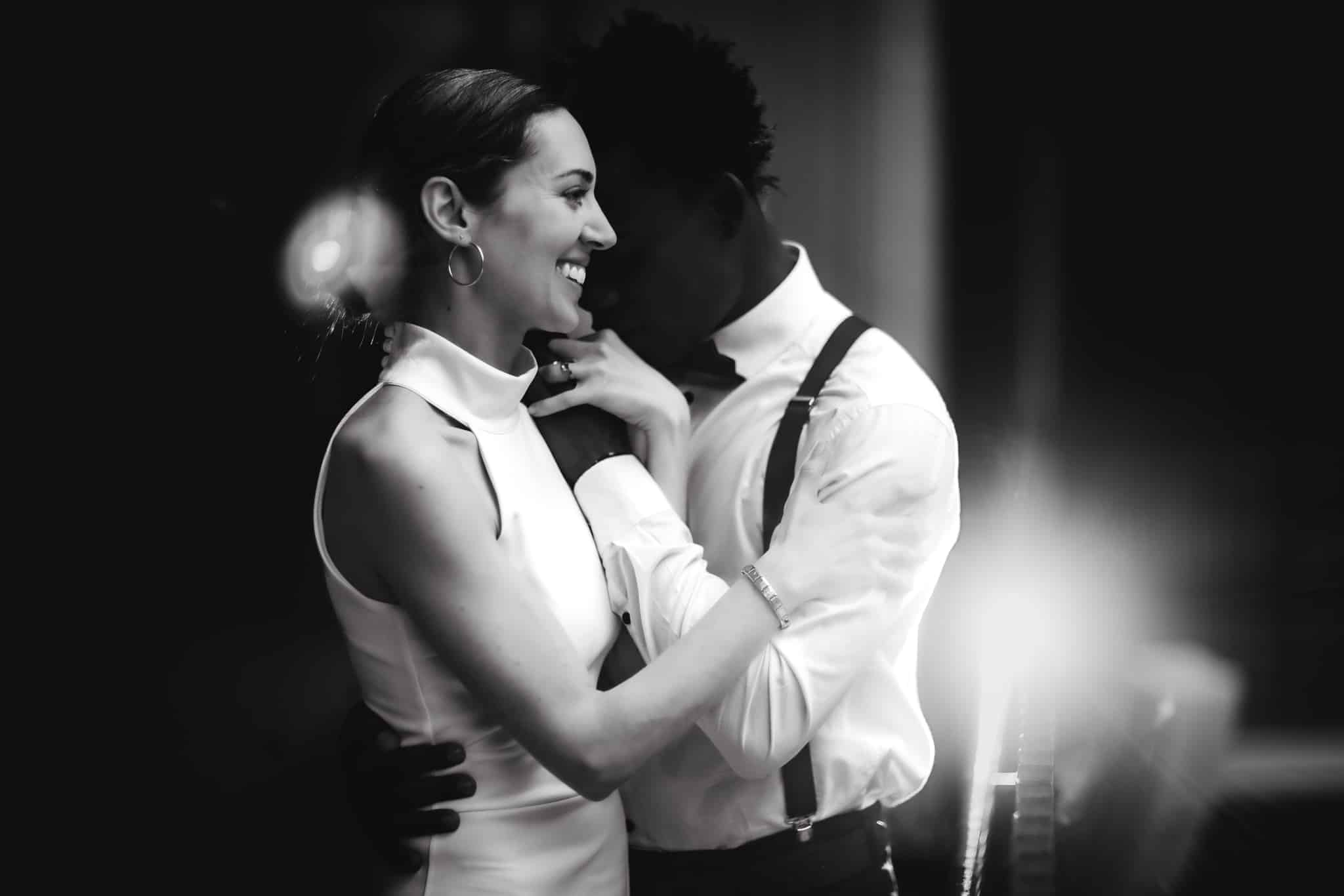 The Alternatives to Hiring a Wedding Planner in Denmark
You may or may not know that nearly 20,000 international couples travel to Denmark every year to get married. 
As a result the wedding industry here is set up perfectly to receive international couples and is very ready to welcome and help couples as little or as much as is needed, depending on your desires for your big day. 
Wedding agencies are the first step in helping couples with their wedding in Denmark. 
They are available to get you through the bureaucratic process as quickly and efficiently as possible, while ensuring that your wedding in Denmark is exactly what you deserve – a day filled with love, happiness and zero stress. 
Wedding Agency in Denmark
There are different types of Wedding Agencies in Denmark that offer different levels of service to couples getting married here: 
Some that will help with documentation only.
Some that will assist with helping you choose an external venue (i.e. not a town hall), with wedding vendors such as photographers, hair & make up and florists.

Some that will do a little bit of everything. 
You see a wedding agency in Denmark does not plan your wedding, they facilitate the path of least resistance for you. They help take away stress and ensure simplicity.
Doing things in this way ensures the element of unknown and difficulty is removed, while you simultaneously receive support and help with your wedding in Denmark.
But this is the important part – You remain in control of every aspect of your big day and without the high fees charged by wedding planners.
Wedding Professionals in Denmark
Agencies like us here at Getting Married in Denmarkp, are firmly rooted in the Danish international wedding industryand have, since 2014, been working with wedding professionals in Copenhagen and all over Denmark. 
We have through our experience chosen to work with, and recommend, a number of professionals who we can put you in touch with for those added extras for your special day: 
Photographers, 
Florists
Hair and makeup, 
Beard trimming, 
Suits. 
These incredible professionals understand your situation, they speak impeccable English and work with huge numbers of international and multinational couples. 
Our long term knowledge and expertise allows us to take the research out of your hands and once again keep things simple. We set up an introduction, and the rest is taken care of between you and the vendor. 
We offer the suggestions, you decide!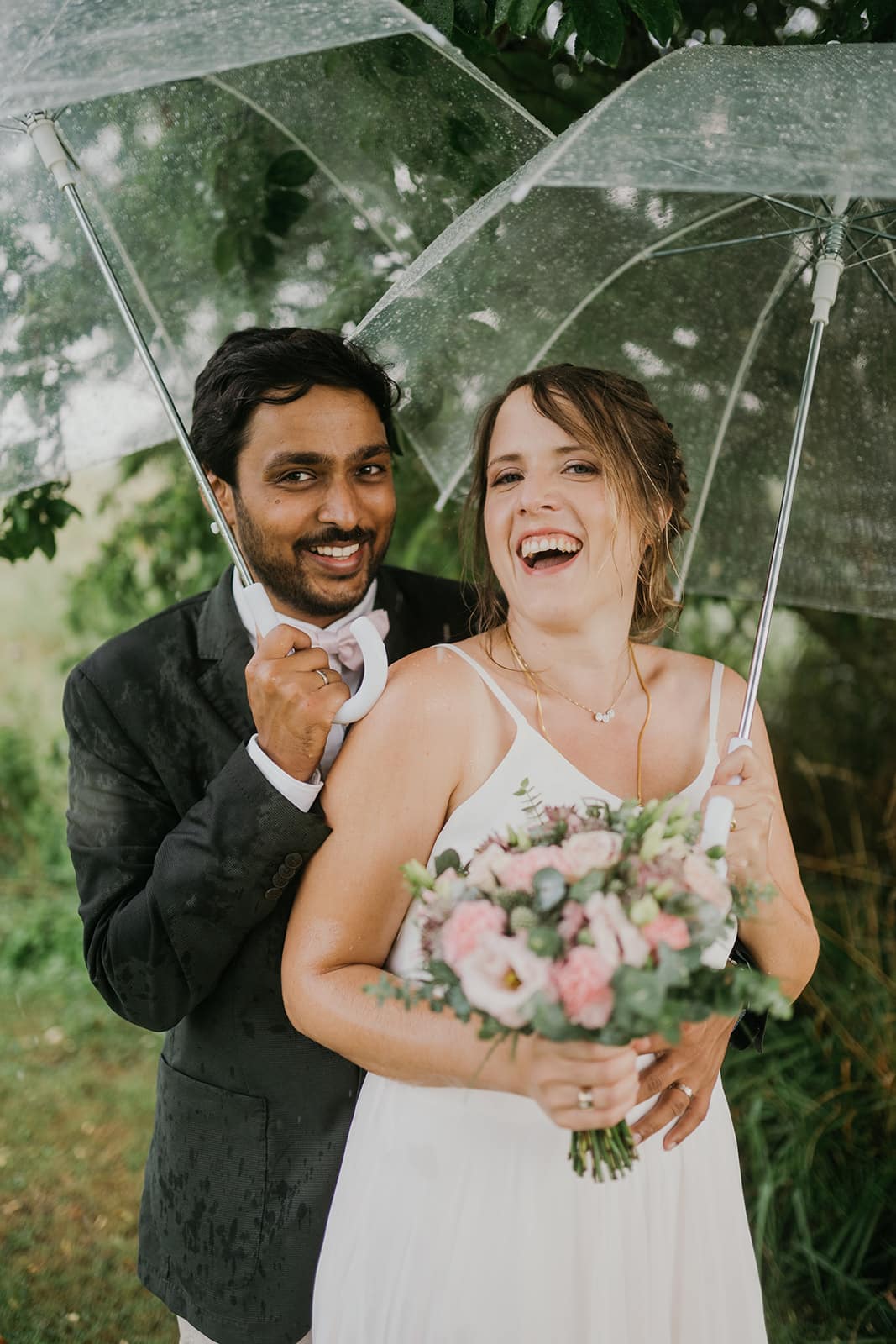 What Does a Danish Elopement Look Like?
A Danish elopement is whatever you want it to be. It can be just the 2 of you, or you can bring your family or friends with you. Whatever you choose, they tend to be simple, meaningful and beautiful experiences.
Our lovely couple, Carola and Messan, enjoyed their elopement on the island of Ærø. They invited their loved ones to join in with their very special day. 
They rented a cottage on the island and had cake and champagne and danced by the corn field while Messan seranaded his beautiful Carola on his guitar. Just beautiful. 
Ryan and Loong came to Copenhagen for their elopement. An LGBTQ+ couple, they felt that Copenhagen was the perfect place for their wedding. 
As well as getting married in the magnificent Copenhagen City Hall, they were also able to receive a blessing by a local church. A simple act that meant so much to them both. 
Our sweet couple Regina and Vijayendra had loved ones coming from as far as India. They told us:
"Of course Denmark was the easiest option for us… But we were also looking for an adventure and a "neutral ground" for both our families to meet."
They made a whole day of their wedding elopement. They chose to get married in the beautiful Old Højerup Church in Stevns. The rain came down but it did not dampen their spirits one little bit.  After their wedding they took their celebrations to a nearby hotel for drinks and dinner with those closest to them. In total they were a party of 25. 
Still very small, considering the huge 100+ guest lists you find at some weddings. They were fully able to focus on what and who was important to them. 
Or Ipek and Christian, who also eloped to beautiful Ærø island. They chose to come to Denmark alone. 
Spending a little time with their photographer and island locals, but mainly focussing on each other and celebrating their love for one another, with just each other.
When arranging a small, or any wedding for that matter, but particularly a small wedding, the more you are involved the more of your spirits and personalities will be woven into your ceremony and your day. 
Danish wedding agencies prove time and again that even without hiring a wedding planner, you can have a wedding day that is as unique and special as you are. Which is what you totally deserve!
We listen to YOU and what you want from your day. Do you want a city wedding, an island wedding, or a wedding on a balcony looking out to sea? Do you want to get married in a quaint, quiet town or surrounded by history? 
We have helped thousands and thousands of couples since 2014, meaning we are able to answer any question (we've heard them ALL) and guide you smoothly and efficiently to your perfect day. 
One Last Thing…. Getting married in Denmark always starts with the paperwork! 
So, if you have not already received your kostenlosen preliminary documentation list get in touch to see what is required for you both to get married in Denmark. 
We'd love to help you start this exciting journey today.