Discount offered to our couples:
Interview with Kim Sørensen of Woodland Diaries
Describe your wedding photography style in less than 10 words.
Emotional, laid back and easy going.
How did you get into wedding photography?
I was born, I grew up…. fast forward …. and there I was. I then thought 'shoot a little at the weekends, sounds like easy money'. So I did and it wasn't. But most of all, I didn't like what I was producing. I was trying to shoot what I thought I was supposed to shoot. It wasn't good. So I stopped and I spent a long time thinking about it. And came to realise two things: 1. The experience has to be the clients' not mine. My clients are not just a way to make money, we're in it together and for the short time we are you're the coolest peeps on earth and you should think the same of me. (Ssscchh, can you hear that? The violins are playing!) No, seriously, I want you to feel like you're having a friggin awesome date or something! 2. The images have to be mine. I have to shoot what I think is cool, not what others want or what I think others want. That's my compass. I shoot for me. That keeps me passionate, curious, on edge. 'Cause I just have a lot of fun doing this.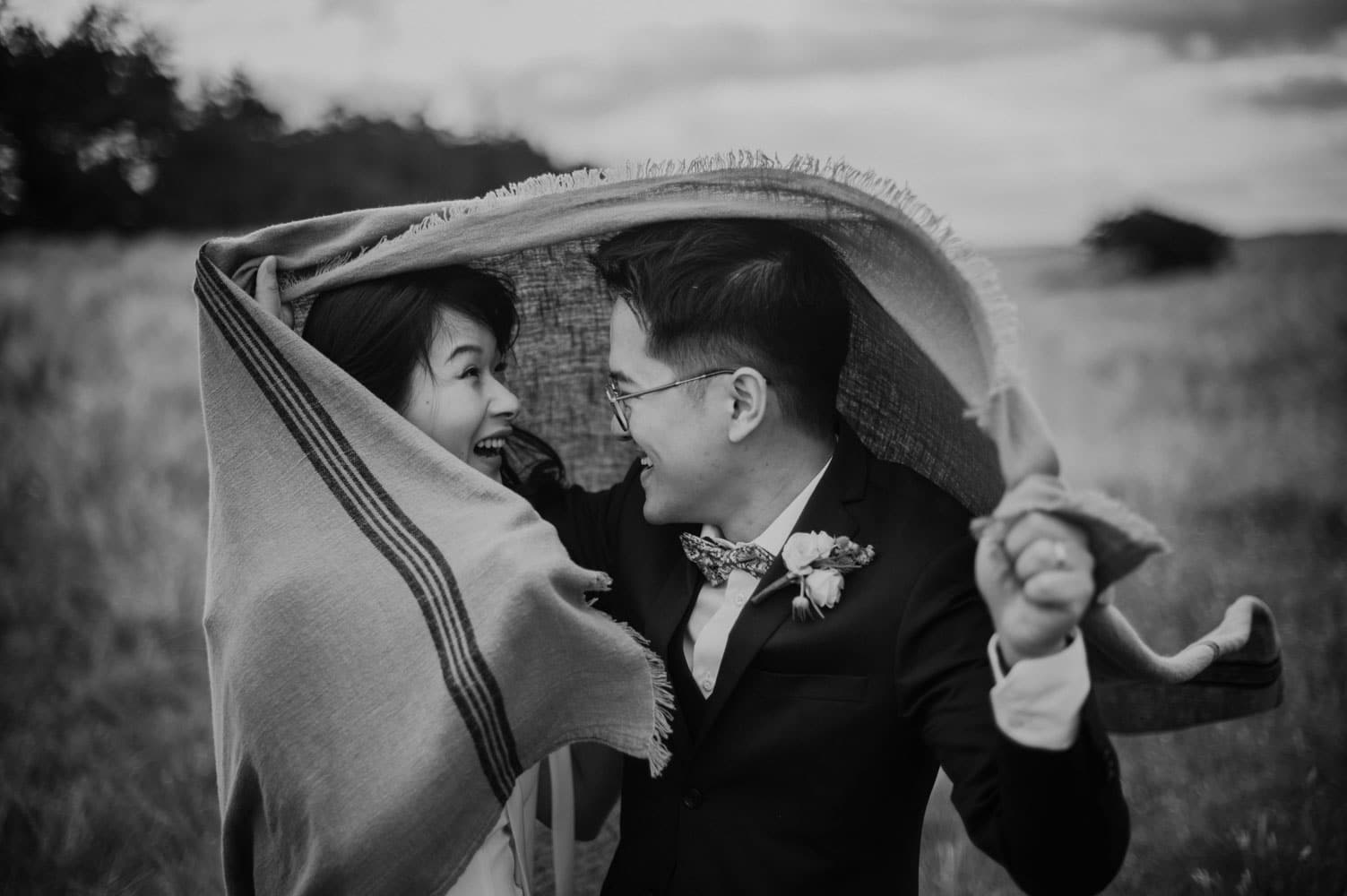 What inspires you as a wedding photographer?
The easy answer is: my clients. But it was also the answer that just shot into my head. Every couple is different and how we interact shapes the shoot. The energy we have, their personalities, that inspires me on the day. Besides that, what inspires me? I try not to look at my peers. I don't want to reproduce myself and I don't want to reproduce my peers. There are so many talented photographers out there, I tend to look at those who make something very different to me. Right now I'm very touched by a photographer who works only with analog film and has immense emotional depth in her photos, that are often even abstract. And then there are some classics I always return to. Sally Mann, I've always found magical. Per Folkver on the Danish scene.
What are you favourite types of places to shoot pictures of a couple?
It's never really about the place. It's about the connection between the couple. If they have that connection, that love, then the place doesn't matter. The way the light comes into or surrounds that place, on the other hand, is very important. So I always look for light more than the place itself.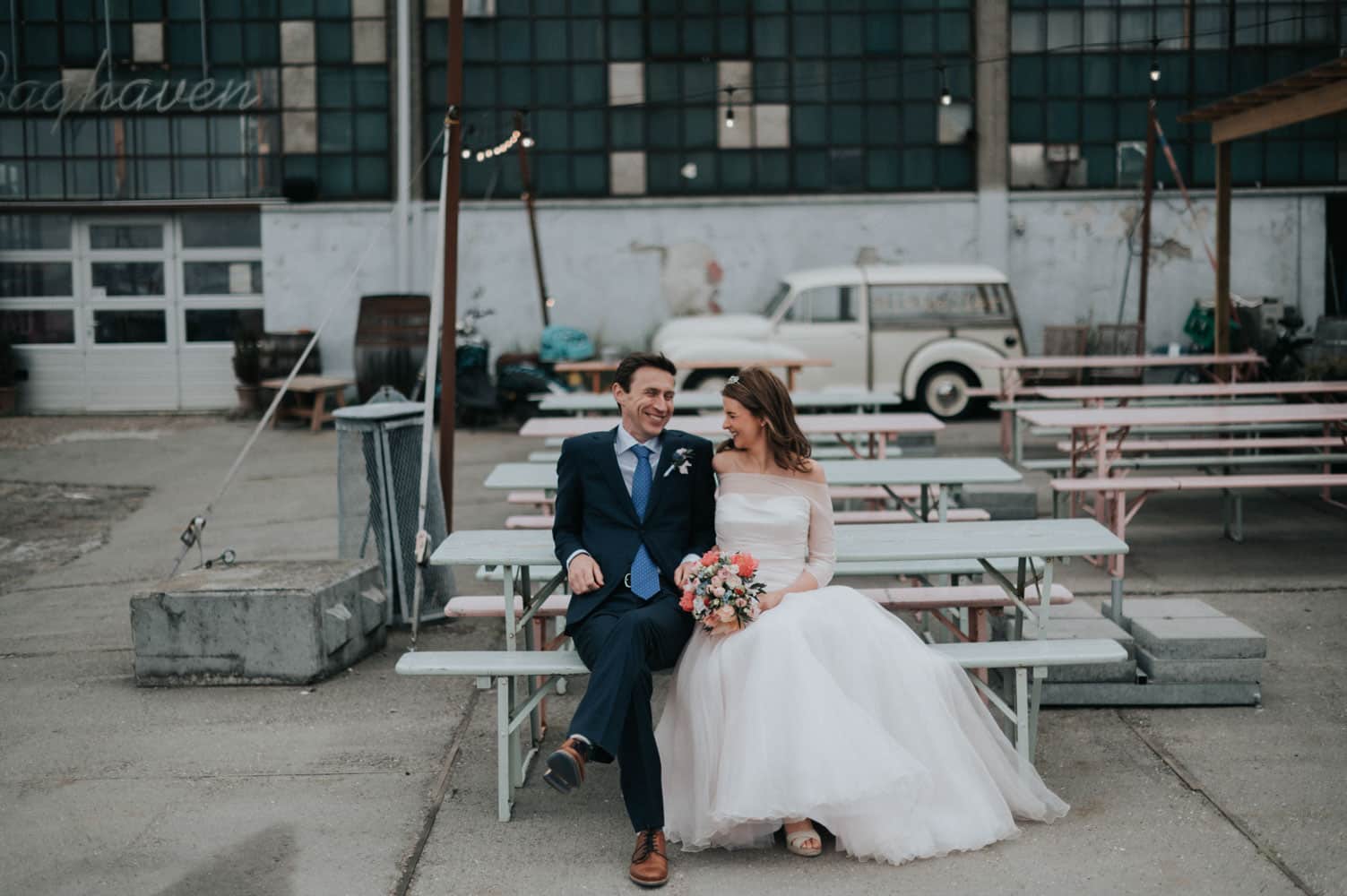 Which is your favourite picture of yourself and who took it?
I have this photo from when I was about 15 years old. We were at my friend's house, he took it. I'm standing on his bed in front of the wall with no shirt on. I have a knife in my mouth, a nunchuck hanging around my neck and on the wall are weapons we made ourselves in some after school classes. And I'm standing there flexing. I don't remember, but I bet we just saw Rambo or something. It's such a ridiculous picture and it is hanging on our refrigerator door as a reminder not to take myself too seriously. And to teach my kids that it's a good thing to be able to laugh at ourselves.
What tricks do you use to help nervous couples relax for their pictures?
I have no tricks. I'm just being me. I take my time and we talk. And the thing about not taking myself too seriously kind of just spills over without me having to explain. People feel safe around me. And when we start shooting I never leave them hanging; I make sure they always know what's going on and what to do. And I let them know from the start that they don't have to pose for me. Maybe that's a trick?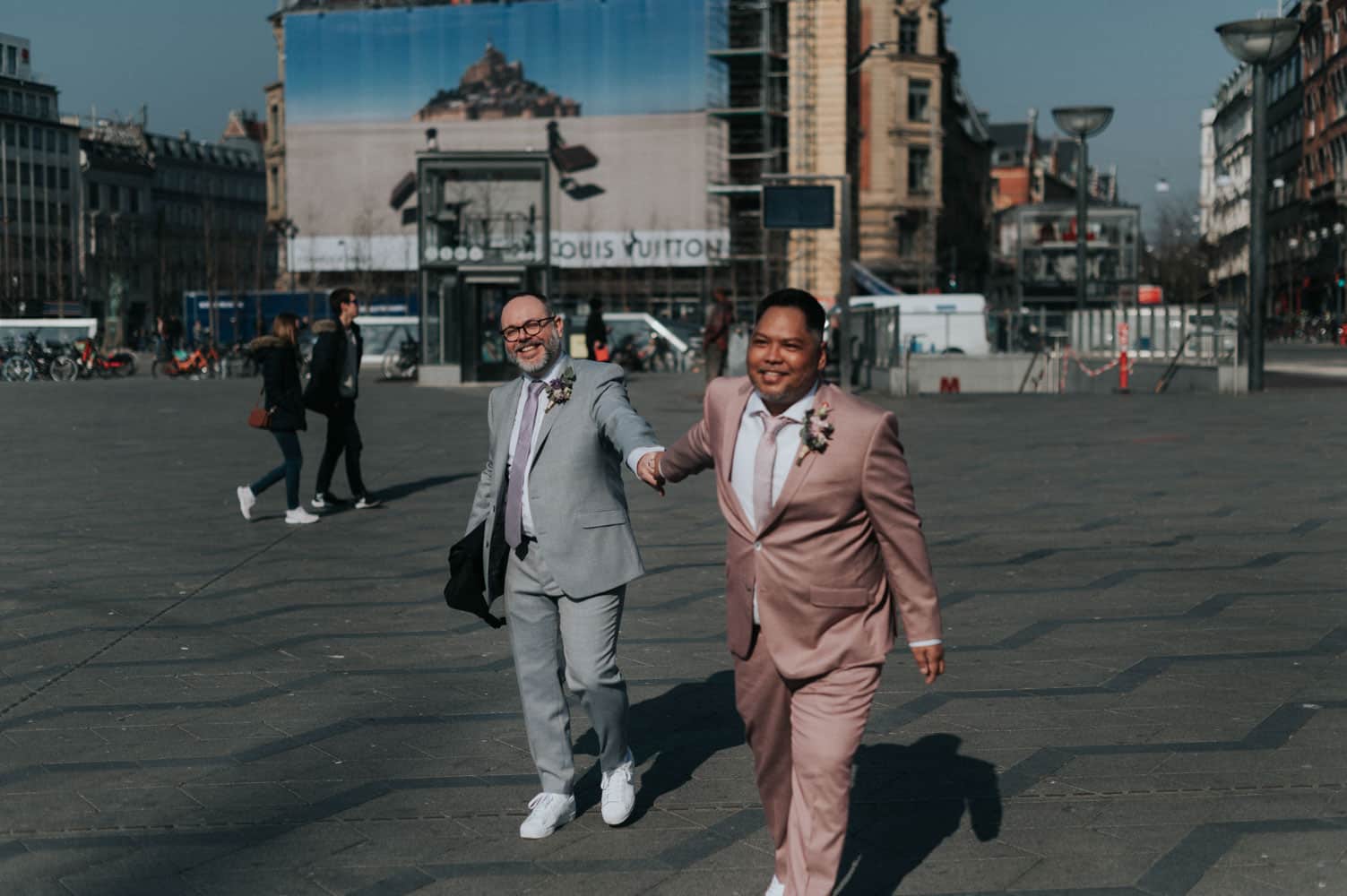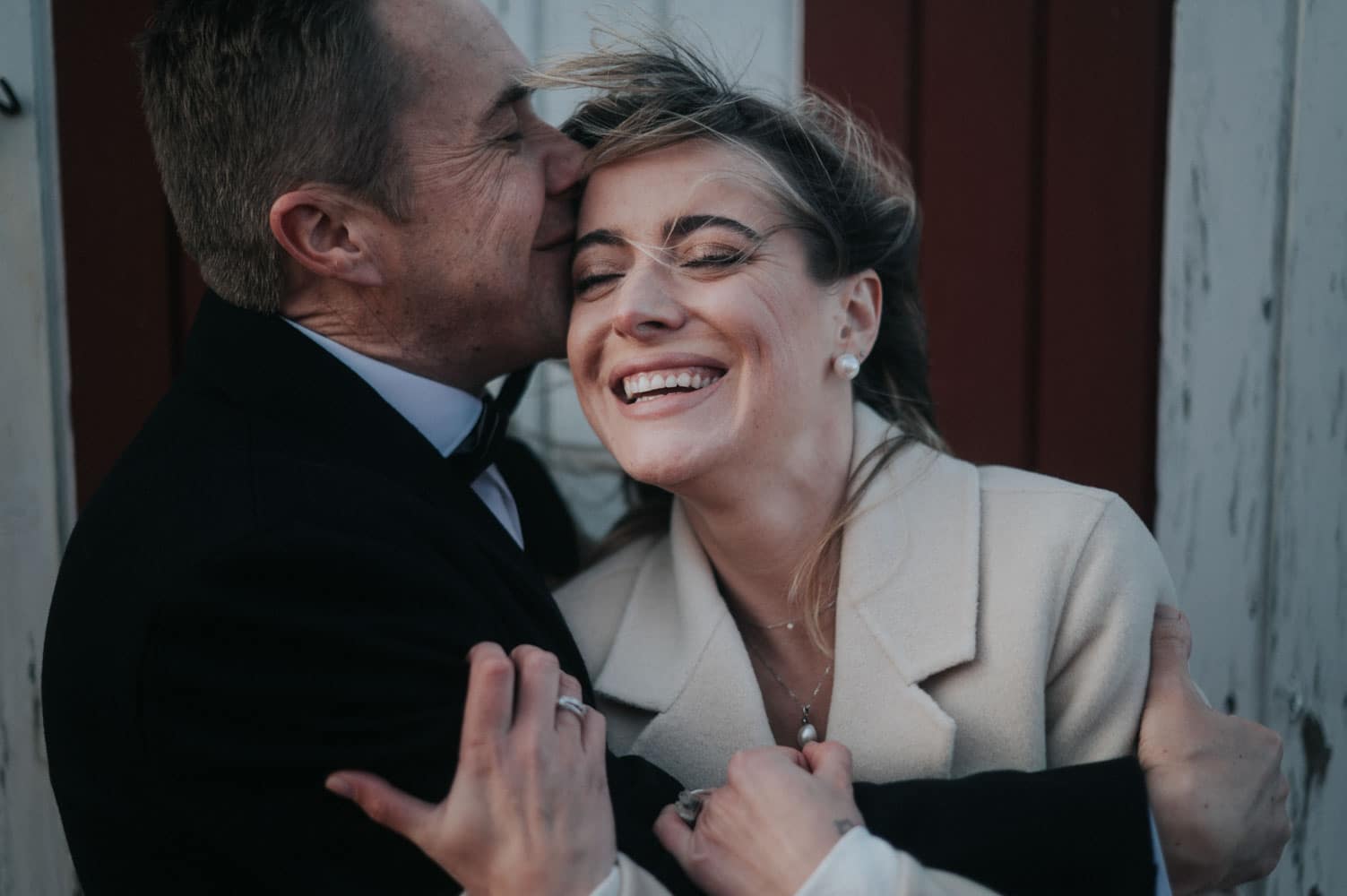 What do you feel are the key things that make the perfect wedding portrait?
There is no perfect wedding portrait and I don't want there to be. 'Cause then that would be the goal and I would start repeating and shooting for that. And that wouldn't be right for the clients. It's like this: some photographers like to have a plan, scout ahead, have a posing guide. Others don't. I don't. That would just lock me down, lock my mind in certain patterns and leave no room for the experiment. And I like the experiment every time I shoot. Sometimes it doesn't work, sometimes it does. The failures don't scare me. I know that the awesome stuff is hiding in the pile of failures. And I know that I find it, every time. So I guess every portrait in which the couple can recognise themselves, not for how they look, but who they are, is a successful – not perfect – portrait. And my job is to add some emotion and sentiment to that photo.
What is your dream location for a wedding shoot?
Jeez, that's a tough one. As I said earlier in this interview, I don't really care about locations, I care about light. So I would have to go somewhere the light is just awesome, where it has a different quality to it. So perhaps way, way up north in Norway. Lofoten could be cool. Actually, sometimes when I go to the west coast of Denmark there is this special light. Often after a storm or rain. I love that the light is almost tangible. All in all, I just love going to the coast, the west beaches of Rømø or Fanø. And I love shooting there. Oh, oh, wait! I have a dream location. I would love to shoot a wedding in Cuba. So there you have it.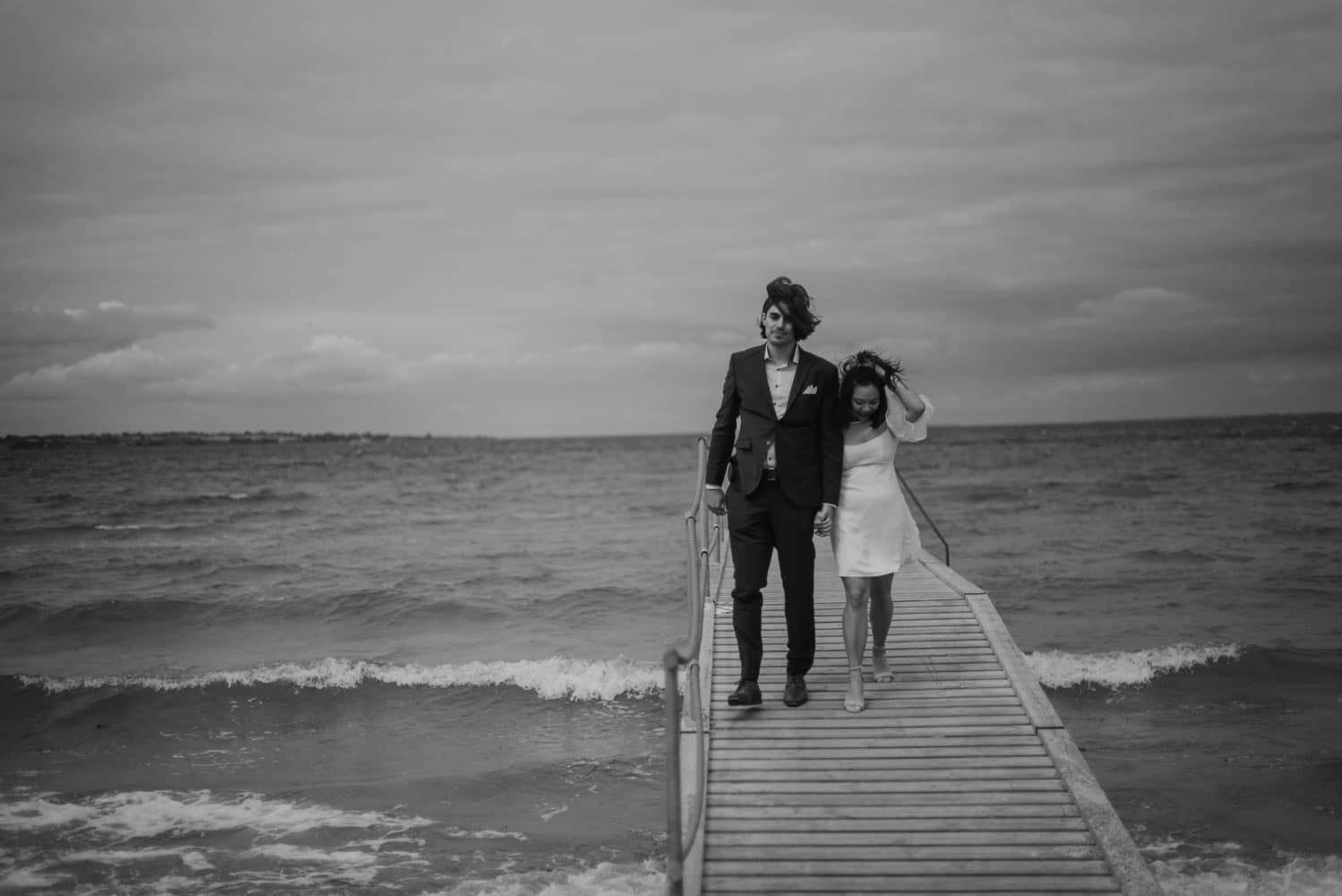 What do you like to do when you're not working on photography?
Well, I hang out with my kids and my friends. It's very important to me. Sometimes I get caught up in work and I forget to pay attention to the people close to me, the ones I love. At least it used to be like that. Now one of my main priorities is to create space and time for those special people. I don't want to wake up one day and have missed my kids growing up or not understand where my friends have gone. It is right now, at this moment, that we have each other. Besides that, I try to write a little. Mainly for myself. I find immense joy in creating a piece of text or a sentence that just feels and sounds good.
What is the most important advice you would give to your younger self just starting out it photography?
Kim, sit your ass down and read this interview!
Learn more about Woodland Diaries